Keep your hands looking tip top with the facial for nails – or, as we like to call it, the 'nacial'. It's no longer OK to just drag a cardboard file over them and haphazardly apply a polish.
Read more: How to give yourself a salon-worthy DIY pedicure
But don't worry, it's really easy to upgrade your usual mani routine – simply include the latest nail care tech and must-have colours (think expensive-looking nudes) and you'll be flaunting an on-trend mani that goes the distance.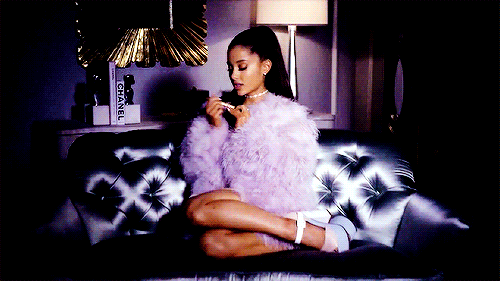 6 steps to a long-lasting manicure:
1. Cleanse
Manicure queen Claire Ray says dip your hands in a bowl of warm water for a few minutes to clean your nails and soften the cuticles. Next, glide a cuticle pusher along the length of your nail, pushing the cuticles back as you go. This will also remove any rough bits, giving you a smoother base to work with.
Read more: What is Gelish Dip exactly and should I try it?
2. Exfoliate
Use a glass file (it's gentler on your nails than an emery board) to shape your nails – use the outline of your fingertip as a guide. This will give you your most natural nail shape, and ensure they don't catch when they grow. Using the smoother side of a block buffer, polish your nail surface. This will give you an even canvas to work on. 'Buffing will massage your nails and bring blood to the surface,' adds Claire. Doing this regularly will also make your nails much stronger.
3. Treat 
Using a base coat protects your nails from staining, and choosing one with extra benefits wins you serious pinkie points, so opt for one that packs a strengthening punch.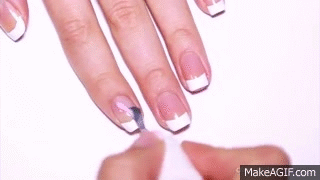 4. Condition
Use a nail mask at least once a week to nourish and repair your nails. Apply a tinted nail care product the next day to protect against chipping.
Read more: Show me how… to get the marbled nail effect 
5. Shade
Celebrity manicurist Madeline Poole is a fan of a sheer nude shade. 'It looks refined and subtle on any shape nail and suits any skin tone,' she says. And best of all, the colour's so subtle that any mistakes you make are easily hidden – no one will notice a slightly botched job, and any chips will be virtually invisible.
6. Nourish
Finish with a top coat – sweep the brush horizontally over the very tip of your nail to seal your polish and prevent chipping. And to keep your nails moisturised, massage in a nourishing oil before bed.
Your essential kit for a long-lasting manicure
Cuticle Trimmer & Pusher, R22.95, Clicks
Skin Republic Hand Repair Mask, R46.99, Dis-Chem
Rimmel 5 in 1 Nail Care Treatment, R54.95, Dis-Chem
Sorbet Long Wear Nail Polish in Teachers Pet, R89.95, Clicks
Nail Polishing Block, R75, The Body Shop
Basics Glass Nail Files, R29.95, Clicks
Almond Nail and Cuticle Oil Pen, R145, The Body Shop