The hustle and bustle is part of the daily life here in the City of Gold but your life doesn't always have to revolve around work,treat yourself to one of Johannesburg's most exquisite spas. If you find yourself feeling burnt out or a little run down form all the action, we know just the places that can help you  unwind, relax and recharge. From Arabic mud rituals to express jet baths in just half an hour, here's what Joburg has to offer…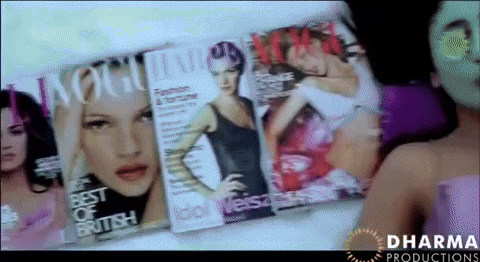 Read more: DIY aromatherapy shower bombs that'll turn every shower into a spa
Check out our list of the 10 best spas in Johannesburg and book your next treatment:
This award-winning luxury spa is a peaceful oasis away from the urban jungle. With its exotic ambience, it is the ideal setting for relaxation and rejuvenation. While basking in tranquillity, try out the Biominceur Body Wrap that works on cellulite, fat and helps reduce the appearance of stretch marks at R980 for 60 minutes.
You can also enjoy a package, such as the Express, which is exactly as the name suggests – 30-minute mani, pedi, the choice of either an Indian Head massage or back, neck and shoulder massage, finishing off with lunch for R890.
To find out more or book: [email protected], 011 447 1204
The words 'secret garden' sums up this hidden treasure perfectly. Just a stone's throw away from Hyde Park, you won't need to travel very far to unwind. Whether you're looking for a romantic staycation for two or you're treating yourself to a Joburg visit, indulge in a hot stone massage and then curl up with a book in your room, tucked away among tall trees and a babbling brook that make up the lush surroundings. Enjoy some me-time with Hands on Retreat's seasonal special for both singles and couples from R4449, which includes a one night stay in a 4-star accommodation, English Breakfast and a full body massage.
To find out more or book: [email protected], 011 326 0066
Read more: The best face mask for your skin type
Just the view from one of the balconies at the Westcliff is enough to take your breath away, and the Four Seasons Spa aims to do that and much more with their spa treatments. Treatments such as the 90-minute Gold Hydralifting Facial, R1900 (Monday to Friday), R700 (Saturday to Sunday) for non-members, which uses Hungarian Moor Mud and a rose-scented gold mask to cleanse, exfoliate, plump and lift your face and décolleté.
But it doesn't stop there! From an infinity lap pool to the city's only outdoor spa lounge, you will find yourself in full-on relaxation mode for hours after your treatment.
To find out more or book, contact: www.fourseasons.com, 011 481 6450
Be whisked away to a tropical wonder in the middle of Midrand. If you're looking for a budget-friendly way to pamper yourself, look no further. Packages start from R680 pp for any three treatments; such as a moisturising body wrap, facial, body scrub among others. You can also book a delicious picnic for just R130 pp.
To find out more or book, contact: [email protected], 082 537 4970
5. Da Vinci Spa and Gym – Nelson Mandela Square
Conveniently located in the heart of Sandton for busy professionals, you can sweat it out at the gym and get a hot stone massage from just R700 or a deep tissue massage  if your workout session was particularly gruelling starting, also  from R700.
Of course, they cater to other needs as well. Expecting moms can stretch out in a unique bean bag designed for ultimate comfort while being pampered through the power of touch at R1250 for 90 minutes of bliss.
To find out more or book, contact: [email protected], 011 292 7200
As the name suggests, this is your go-to place for Thai massage at an affordable price in Joburg. Therapists use their fingers, palms, forearms and elbows, and even their knees and feet in some instances, to ensure you get the best relief from stress and tension.
If you suffer from chronic back pain, the Herbal Thai Back Massage is basically a steal at R420 for 45mins. If you've got more time, you can get a 60-minute Sea Salt Exfoliation for R540 for glowing skin all over. Chat with them about their weekday special and thank us later!
To find out more or book, contact: Parkhurst – [email protected], 011 880 8028; and Sandton – [email protected], 011 784 1439/079 011 2195
Read more:6 ways to recharge and refresh
You may feel like you're enjoying an Eat Pray Love experience at this Bali-inspired one-stop pamper shop. You can get a facial, a cut and blow, and a gourmet lunch all in the same afternoon.
If you are prone to problem skin, the Photo Dynamic Light Therapy (PDT) may just be the answer to your woes, starting at R380 for a single treatment. A combination of blue, red and yellow light is used to treat conditions like acne, psoriasis and eczema by stimulating deeper skin tissues.
To find out more or book, contact: [email protected], 011 807 6281
If you're ever an overnight guest at Indaba Hotel, you should definitely check out their spa. The Mowana Spa's most indulgent package is the African Skies Night Spa Pamper Journey which includes a full body massage, head, neck & shoulder massage, and a delicious 2-course spa dinner for just R1 399 per person.
However, if you only have one hour during lunch to run away from the office, you can unwind with a single treatment, like the Hand and Lower Arm Pamper for R450.
To find out more or book, contact: [email protected], 011 840 6780
An award-winning boutique hotel & spa, Fairlawns is definitely worth a visit.  Its architecture, décor and spa treatments are all inspired by Bali.
If you aren't big on physical contact, then the signature Hydrotherapy Balinese Jet Bath Journey is for you. Choose the Mandi Susu Bubbly bath treatment  for just 30 minutes for R450 per two people, plus a free bottle of champagne.
To find out more or book, contact: [email protected], 011 808 7300
Old, derelict buildings on Eloff street have been revamped into the Pyramid Conference and Venue Centre, which has the look and feel of a far-away world.
Channel your inner Cleopatra and experience an ancient Arabic bathing ritual called Rasul of Aah. The name alone feels like a mantra, while the treatment itself involves an exfoliation, mud to add nutrients to the skin and a generous amount of body butter to seal in moisture after a warm shower, all for just R350.
You can also look as good as you feel by getting your make-up done from R300 for a daytime look or refreshing your Gelish from R270.
To find out more or book, contact: [email protected], 011 493 5526