We all know the secret to a flawless face is actually a great skincare routine. It really is the building blocks for healthy, radiant skin. You already know to cleanse, tone and moisturise twice a day, but now it's time to add a face mask to the mix for a little extra TLC.
Once you've found the best face mask for your skin type (this is important as each skin type needs something different),  you'll want to do it once a week, for at least 10 minutes, to really see the results.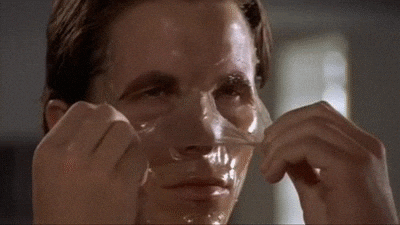 Read more: How to fake 8 hours of beauty sleep
Find the best face mask for your skin type below:
Normal skin
This means your skin is perfectly balanced – just the right amount of moisture, barely-visible pores, and firm skin. Yes, we are all jealous.
Just because you don't have any major issues to tackle doesn't mean you should slack on good maintenance. We love the Revitalizing Peel–Off Mask from Freeman. This mask is infused with peptides, which can help to revitalise your skin's building blocks preventing sagging and wrinkles, as well as pomegranate which will help tone and keep your skin radiant.
Dry skin
Dryness occurs when your skin doesn't produce enough sebum to provide a barrier against external factors which can cause damage. Skin can feel uncomfortably tight and rough.
To combat flaky, itchy and irritated skin, try Placecol's Firming Mask after cleansing and exfoliating. The powerful antioxidants and algae extract will make your skin appear tighter without any discomfort, while providing a much-needed moisture boost.
Or, opt for a weekly dose of Diego Dalla Palma Professional SOS Gel Mask. It's a potent blend of active ingredients that intensely hydrates skin damaged by harsh environmental factors. It really is a rescue treatment as it soothes irritation and reduces blotchy red patches immediately. And it will only take you 10 minutes to get a gorgeous glow!
Read more: Skincare solutions for every skin type
Oily skin
Skin can also produce too much sebum. People with oily skin often complain that they have enlarged pores, uncontrollable shine, and very often, acne.
You may think that you need to wash your face more often to get rid of excess oil, but excessive cleansing will only distress your skin further. Instead, Dr Goback Cosmeceuticals Masque TX will gently exfoliate to remove impurities and prevent further clogging of your pores. It will also boost skin's natural protective barrier and fight off bacteria that lead to skin imperfections.

You can also reach for the Justine Oil Control Mud Mask – soothing menthol creates a cooling sensation on your skin while the charcoal removes excess oil for a smooth, invigorated appearance.
Combination skin
It's the most common skin type. Someone with this skin type will have oily spots on the nose, chin and forehead (all part of the T-zone) and dryness around the cheeks.
The key to getting the best out of this skin type is to choose products strong enough to remove impurities without causing the production of more oil or drying out the skin too much. It's a tricky one, but luckily Nuxe Paris has developed the Aroma Perfection Unclogging Thermo-Active Mask. It's a triple-action formula which unclogs pores, exfoliates and absorbs excess oil. Use it twice a week for a clear, mattified face.
Mature skin
Getting older is inevitable, but now you can effectively slow down the appearance of ageing –  what a wonderful time to be alive! In that spirit, experts at Elizabeth Arden have conjured up the Prevage City Smart Double Action Detox Peel-Off Mask. The liquid formula acts as a powerful magnet – stripping away grime and minimising pores instantly.
As we get older, our skin loses elasticity and moisture, which explains the appearance of wrinkles and sagging under the eyes. But, over time, your skin's ability to get rid of toxins also slows down. Luckily, this mask contains a botanical blend that will boost your skin's natural detoxification process and fight free radicals all at once.
Read more: The speedy DIY facial that will leave your skin glowing
The all-rounder
If you've had a rough day and just feel like a pamper session to de-stress, then look no further than the Skinderm Pure Clarifying Mask. It does everything you could possibly ask for – detoxifying with a deep cleanse while boosting skin for a clearer complexion. Best of all, it can be used on all skin types.