The national lockdown has been a confusing and frustrating time – especially if you're home with the kids. What started out as a nice opportunity for you to spend time as a family, might now have you at your wit's end. How many more times can you watch Frozen? And do you know the lyrics to every cartoon's theme tune yet? Well, you'll be happy to know that a few celebs are pitching in to help keep your kids entertained during lockdown.
Online courses for your kids can become costly, and let's face it – we all know they won't be keen to watch maths webcasts day in and day out. These celebs are offering free online story sessions and classes that are sure to keep your young 'uns entertained, even if it is just for a few minutes each day.
So get streaming so that you can enjoy fifteen minutes of peace and quiet!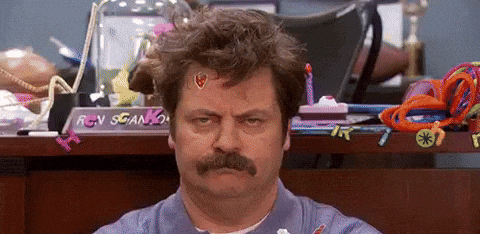 Debbie Allen's Dance Classes 
Legendary actress, choreographer and singer-songwriter, Debbie Allen is offering free dance classes for your kids on IGTV. The 70-year-old icon is tailoring the teaching to meet the needs of your kids at home. Her infectious enthusiasm and warm personality will leave your kids psyched (and hopefully a little tired afterwards too).
It's a great way to get your kids moving and keep them entertained. Plus, they'll be learning a new skill – for free. What's not to love?
Jen and Amy's #SaveWithStories
Award-winning actresses and inspiring moms, Jennifer Garner and Amy Adams have teamed up with celeb friends to ensure your kid has a new bedtime story every night. Their #SaveWithStories Instagram account features Kelly Clarkson, Jeff Goldblum, Chris Evans, and Brie Larson, amongst others.
Each celeb reads from a different kiddies book each day. This means that you can make this account's posts part of your daily routine. Your little ones are sure to love the variety of this oh-so-cute offering.
Bear Grylls' indoor adventures 
Famed adventurer Bear Grylls has teamed up with the Scouts to develop a whopping 100 activities your kids can do indoors. So if you're sick of hearing "I'm bored", let your kids complete some of Bear's stimulating activities. These little tasks and experiments use things you're sure to have around the house and make for great time-killers for outdoorsy youngsters.
You can find the activities here. Keep your kids entertained during lockdown by letting them celebrate the great indoors.
Myleene Klass' music classes 
British singer and classical musician, Myleene Klass is offering music lessons on Instagram and YouTube. Okay, so we'll admit, this is a pretty loud option when it comes to keeping your kids entertained during lockdown. But we're also aware of the fact that 21 days is a long time, and if worst comes to worst, at least your offspring will be learning. Myleene also features her own kids in the videos as she too is having to deal with homeschooling amidst Covid-19.
This is an especially great option if your kids usually attend music classes that have been suspended due to the lockdown. These lessons will keep their skills sharp, offering them loads of practise and some new, fresh content.