There are few things as uniquely frustrating as a glitchy video call. And the Covid-19 pandemic has forced all of us to get to grips with chatting to our loved ones despite blurry images, lagging audio, and sketchy sound quality. But what if I told you it didn't have to be like this? In love and in video calling, you shouldn't have to settle for less. So here are a few easy video calling hacks you won't know how you coped this long without.
From frozen screens to unflattering angles that highlight double chins, video calling can be disappointing in practice. Overcome the snags, though, and it could change your life…
How should I get started with my video calling? 
All you need is a smartphone, tablet or computer with a webcam and microphone. Home Wi-Fi is also a must, though with a smartphone you can use your phone's network if you have sufficient data. But we get it, the data struggle is real, so a Wi-Fi connection is preferable.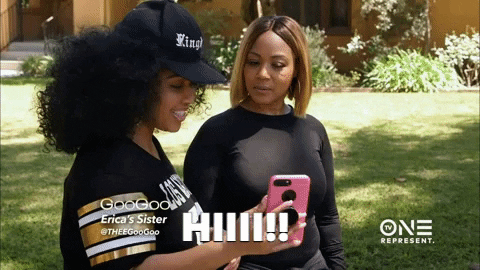 Next, download a video-calling app, such as Skype, FaceTime (for Apple users), WhatsApp, Facebook Messenger or Zoom. The person you're calling will need the same app, too. You can find these handy apps on the iOs or Android app store and they're all free. Rejoice!
How can I avoid screen-freeze and dropped convos? 
A poor signal is hugely frustrating, so avoid walking around when chatting, especially if you're using mobile data as the signal strength changes regularly. If you're using a laptop, avoid having too many programs open. The same applies to tablets and even smartphones.
Can I chat with multiple people? 
On Facebook Messenger you can talk face to face with up to six people, and as many as 50 people in different locations can also join the chat just to talk – though it might get chaotic! Other apps you can use for large-scale chats include Zoom and Houseparty. These video calling apps are ideal for if the whole family wants to get involved. Just remember that facilitating a call with 20+ people can feel a bit like herding cats, so proceed with caution.
Any tips for how I can look better on video calls? 
Firstly, I'm sure you always look stunning so don't let that get you down. Secondly, we all have double chins now so don't stress it. And thirdly, there are a few helpful tricks for if you do feel a little self-conscious digitally.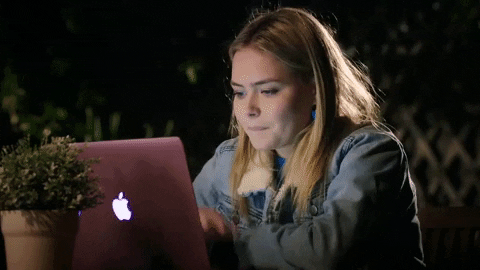 Avoid low backlighting to reduce shadows and make sure the camera is at eye level (for chin-related reasons). Also, remember to look at the camera rather than the screen, so it gives the impression you're making eye contact.
John Junod, global branch manager for webcams at Logitech, says, "Lighting is very important with video calling, so make sure that the room is well lit. Place a direct light source behind the webcam, or natural light from an open window during daytime is just as good." So there you have it, folks. Video calling: hacked.