We learn mostly by doing, not just being told what to do. The same can be said about the way we sleep. It's not always as easy as counting sheep, but it doesn't have to be super tough either.  Say goodbye to those sleepless nights by focusing on the role each body part plays in getting you to sleep.
Follow these expert tips to help you sleep better:
Rolling your eyes
Yes, we know it's a custom often frowned upon. But rolling your eyes backwards helps imitate the eyes movement during sleep. Doing this three times will help you fall into a deeper relaxation says hypnotherapist Fiona Lamb.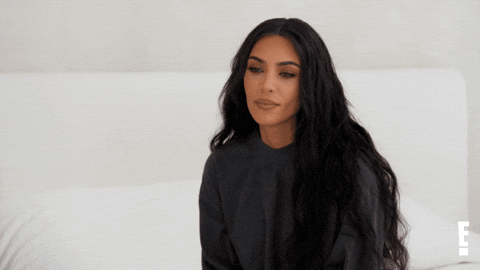 Lemon verbena tea
A healthy diet is key for better sleep. Lemon verbena tea is a caffeine-free drink with a soothing citrus scent. This makes it ideal for easing the senses and helps you drift off. Try to stay away from alcohol, which stops you from falling asleep. Fatty foods are also good to avoid as they are hard for your stomach to digest. This will result in you being uncomfortable and unable to fall asleep easily.
Hum a tune
Being silent while you try to fall asleep is not as helpful as you might think. Studies have shown that the vibrations of humming can relax you. It can act as a distraction from racing thoughts and help calm you- making falling asleep easier.
Sophrology to help you sleep
Sophrology is a type f dynamic meditation that focuses on breathing. The aim is to feel the movement of your breath. Watch this tutorial to see what's involved:

A gentle workout before bed
You're less likely to get up in the night to go to the bathroom if you do some light exercise in the evenings. According to the Cleaveland Clinic doing a gentle workout- and we mean gentle will stop fluid being reabsorbed into your system.
Screen-free bedtimes
We can all attest to a bit of scrolling on our phones while in bed. Keeping the bedroom as a designated technology-free rest and relaxation space helps minimise daylight-inducing blue light from screens. Have your tech in a different room and you've removed the temptation altogether. Pick up a book instead if you need to keep your hands busy.
Wear socks to bed
Studies have found that people who wear socks in bed managed to get to sleep faster. This is because warmer feet cause the blood to cool down by dilating blood vessels in the body, which recreates the temperature patterns in your body immediately before going to sleep.
Adjust your thinking
Adjusting your mentality towards having an 'early night' or a 'lie-in' and viewing it as a positive routine is key in teaching your body to sleep better. Having structure is vital, so make the effort to re-enforce in your mind that you are preparing for an early night.
Sleep on your side
It's much better than sleeping on your back. Sleeping on your side prevents your tongue, chin and any excess fatty tissue under your chin from relaxing and squashing your airway. This is what causes snoring.
Full-body relaxation
Whether your stress comes from your job or sitting in traffic or even from your relationship- you're not going to sleep better if you're holding onto tension. This relaxation technique may help. Squeeze and relax each muscle starting from your toes. Letting go of built-up tension.