JK Rowling's Harry Potter series has inspired generations of young witches and wizards. Its appeal is simple: it allows us to escape the trivialities of our lives and be transported to a world more mystical, more exciting, and more endearing. We need this kind of fantasy now more than ever. We need to remember stories of friendship, bravery, and wonder. Here is our pick of the 25 best Harry Potter quotes to make your life that much more fantastical.
It doesn't matter how familiar you are with the series, you'll find something wonderful in these Harry Potter quotes. Whether you've read the books fifty times or just stumbled upon a few of the movies, these quotes will stir something deep inside of you.
Quotes to inspire
So whether you're needing a spellbinding Instagram caption or just some inspiration for yourself, these quotes will do the job.
1."It does not do well to dwell on dreams and forget to live." – Albus Dumbledore.
2. "But you know, happiness can be found even in the darkest of times, if one only remembers to turn on the light." – Albus Dumbledore.
4. "If you want to know what a man's like, take a good look at how he treats his inferiors, not his equals." – Sirius Black.
5. "It is our choices, Harry, that show what we truly are, far more than our abilities." – Albus Dumbledore.
6. "When in doubt, go to the library." – Ron Weasley.
7. "We are only as strong as we are united, as weak as we are divided." – Albus Dumbledore.
8. "I am what I am, an' I'm not ashamed. 'Never be ashamed,' my ol' dad used ter say, 'there's some who'll hold it against you, but they're not worth botherin' with.'" – Rubeus Hagrid.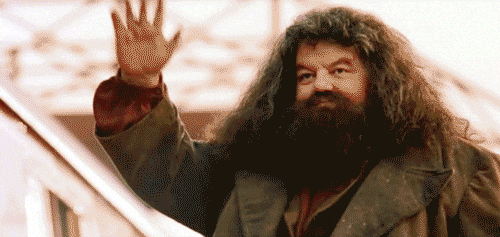 9. "It matters not what someone is born, but what they grow to be." – Albus Dumbledore.
10. "We've all got both light and dark inside us. What matters is the part we choose to act on. That's who we really are." – Sirius Black.
11. "Things we lose have a way of coming back to us in the end, if not always in the way we expect." – Luna Lovegood.
Bewitching sentiments 
12. "And now, Harry, let us step out into the night and pursue that flighty temptress, adventure." – Albus Dumbledore.
13. "Dumbledore says people find it far easier to forgive others for being wrong than being right." – Hermione Granger.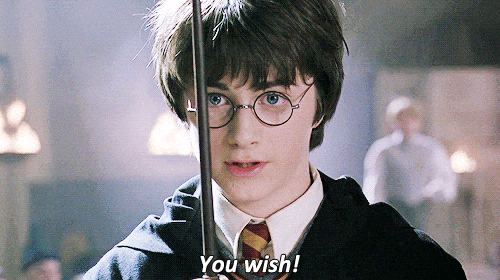 14. "Age is foolish and forgetful when it underestimates youth." – Albus Dumbledore.
15. "It is the quality of one's convictions that determines success, not the number of followers." -Remus Lupin.
17. "Words are, in my not-so-humble opinion, our most inexhaustible source of magic. Capable of both inflicting injury, and remedying it." – Albus Dumbledore.
18. "It is a curious thing, Harry, but perhaps those who are best suited to power are those who have never sought it. Those who, like you, have leadership thrust upon them, and take up the mantle because they must, and find to their own surprise that they wear it well." – Albus Dumbledore.
Dumbledore quotes to hold dear 
Here are a handful of Dumbledore quotes that we should move through the world with. These nuggets of wisdom will hold value no matter what your circumstances. Some of the best Harry Potter quotes were uttered by Dumbledore and we would do well to remember them.
19. "Of course it is happening inside your head, Harry, but why on earth should that mean that it is not real?"
21. "Have you any idea how much tyrants fear the people they oppress? All of them realise that, one day, amongst their many victims, there is sure to be one who rises against them and strikes back!"
22. "It is important to fight and fight again, and keep fighting, for only then can evil be kept at bay though never quite eradicated."
23. "Where your treasure is, there your heart will be also."
24. "Differences of habit and language are nothing at all if our aims are identical and our hearts are open."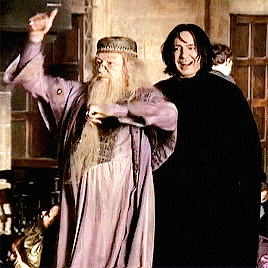 And finally, here's Luna Lovegood with our lockdown mood and final best Harry potter quote:
25. "I think I'll just go down and have some pudding and wait for it all to turn up — it always does in the end." – Luna Lovegood.
The Classics 
And while these may not be all too inspirational, who could forget these classic quotes? They're the all-time faves; the most quotable. No list of the best Harry Potter quotes would be complete without these gems.
"Yer a wizard Harry." – Rubeus Hagrid.
"Honestly, if you were any slower, you'd be going backward." – Draco Malfoy.
"I solemnly swear I am up to no good." – Harry Potter.
"Once again, you show all the sensitivity of a blunt axe." – Nearly Headless Nick.
"Mischief Managed!" – Harry Potter.
"'After all this time?' 'Always,' said Snape."
"Dobby is free." – Dobby.