Time to pack away your bulky jerseys and clunky winter boots because spring is in the air!
We've found some of the best products to help you say goodbye to winter and welcome in the warm weather; everything from spring cleaning tools to pretty floral fashion pieces.
Check out our list of the top 17 items to help you step into spring in style:
Bee-friendly blooms
Any garden lover knows the importance of welcoming in our bee friends to pollinate your plants.
Read more: Make your garden seem bigger with 13 genius small garden ideas
With this easy-to-plant, bio-degradable kit, you can introduce some bee-friendly blossoms to your garden that will have your backyard buzzing.
Reel Gardening Bee Food Spring, R22, Faithful to Nature
Eco-bottle
Now that summer is on its way, don't forget to stay hydrated. Instead of carrying around an ugly disposable bottle, invest in a reusable metal version that's better for the environment and so much prettier.
Metal Drink Bottle, R299, Typo
Desktop decor
Add a touch of spring to your workspace with this flower paperweight. It will help keep all those loose notes on your desk in check.
Glass Flower Paperweight, R39, MRP Home
Flower gown
While we don't want to give up our snuggly winter bathrobes, we have to admit we love this silky floral gown. Perfect for lazy Sunday mornings spent either laying on the couch or whipping up a delicious brunch spread.
Satin Kimono Gown, R249, Cotton On
Lucky rabbit
Tried of tangled jewellery or having your rings roll off your bedside table? This sweet jewellery holder features an adorable rabbit to help you keep your favourite accessories neatly all in one place.
Rabbit Jewellery Ceramic Holder, R199, NetFlorist
At home pedi
Before you slip on your favourite sandals, treat yourself to an at-home pedicure. This kit comes with everything you need to get your feet feeling super soft and ready to rock any pair of strappy sandals or peep-toe heels.
Manicure & Pedicure Set, R99, Dis-Chem
Feminine fragrance
Springtime is all about delightful fragrances and this perfume is filled with soft, floral notes. Just like the name suggests, this fun and casual scent is ideal for any woman in your life (yourself included!).
Hugo Boss Femme Eau De Parfum, R945, Clicks
Hairstyle saver
Avoid having your perfectly-styled hairdo messed up by that September wind. These adorable headbands will keep your locks in place while adding a feminine touch to any outfit.
Dustbuster
This handy cleaning pack will help lessen the dread of a household spring clean.
Read more: Clean like a pro with our FREE spring cleaning checklist
Getting rid of those winter dust bunnies will be a breeze with this kit of microfibre towels and pads.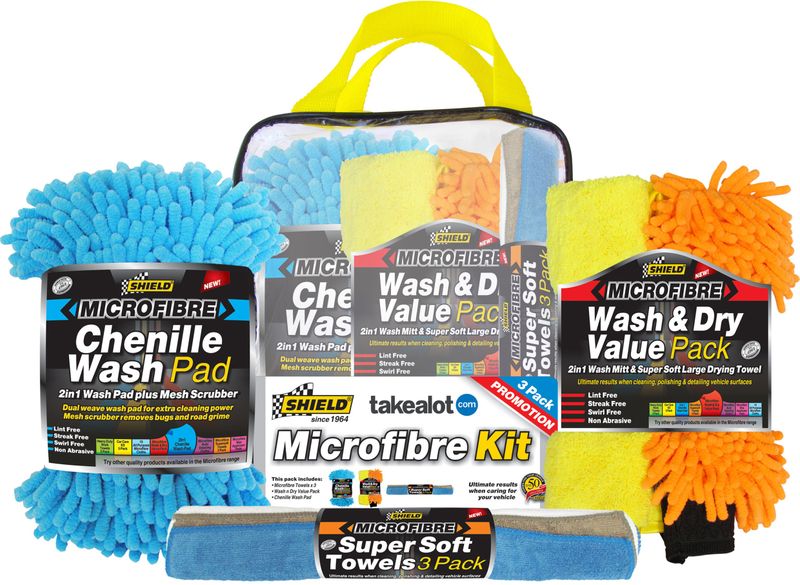 Shield microfibre kit, R125, Takealot
Pretty make-up palette
When you see the warms pinks and bright oranges in this must-have palette, you can't help but think of spring flowers.
Read more: Spring make-up trends you need to try
Perfect for a wide array of skin tones, this blusher palette will help you add the finishing touch to any springtime look – a warm glow to your cheeks.
Sweet Cheeks Brush Palette, R379, NYX
Floral scents
Who doesn't love the scent of springtime blooms? With this pretty glass candle, your home will be smelling like a grove of Japanese cherry blossom trees in no time.
Yankee Candle Cherry Blossom Medium, R339, Yankee Candle
Picnic must-have
Nothing can ruin a relaxing picnic in the park like having your favourite wine glass break. These stemless plastic glasses are super stylish and won't break in they get knocked over, allowing you to enjoy your outdoor spread in peace.
Govino Picnic Wine Glasses, R349, YuppieChef
Pastel pet accessory
Don't forget about your furbabies! This pretty pastel-blue collar is the perfect accessory for your four-legged family member, now your pet can be just as stylish as you.
Forget Me Not Crushed Velvet Dog Collar, R250, Pipps by Pippa on Hello Pretty
Decorative pillow
Looking to upgrade your living space? Why not embrace some seasonal botanicals with this trendy scatter cushion? Perfect for the bedroom, lounge or event the outdoor entertainment area.
Printed Leaves Scatter Cushion, R159, MRP Home
Wardrobe organiser
Getting organised is a spring must and your cupboard is a great place to start. Keep your delicates neat and easy to find with this polka dot wardrobe organiser. It looks so good, Marie Kondo would definitely approve!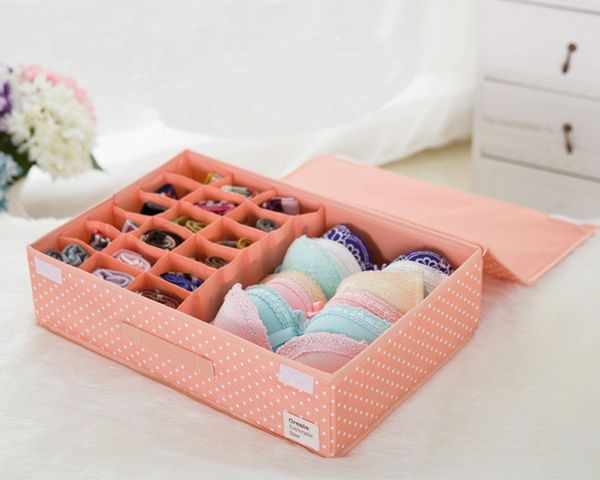 2 in 1 Wardrobe Organiser, R245, Takealot
Modern planter
Time to bring the garden inside with this indoor planter. Houseplants are a major trend at the moment and with this sleek, modern planter you don't have to worry about those ugly plastic pots ruining your decor.
Trestle Ceramic Plant Pot, R899, Superbalist
Fancy florals
Colourful florals are a must in springtime and this floaty chiffon maxi dress fits the bill perfectly. Throw on your fav denim jacket of this and you have a killer outfit for transitional weather.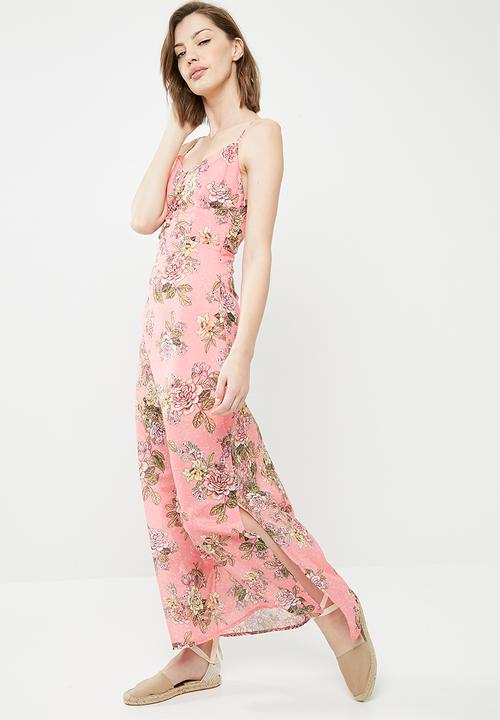 Chiffon Floral Print Button Down Maxi Dress, R349, Superbalist