It's time to say goodbye to another year and see what the stars have is in store for us in our 2020 horoscope. From career advice to matters of the heart, here's what the stars are saying about the year ahead.
Capricorn
22 December – 19 January
This month
The stars are aligned for you this month, so how can anything go wrong? Now is the ideal time to take charge. Make a positive investment in your future and start talking money with the right people. Set the bar, high.
Your year ahead
The energy that started off your year with a bang will finally taper off in May, when you'll need to slow down, relax and appreciate the goals you've reached. The pace will pick up again from July – especially in your career.
Aquarius
20 January – 18 February
This month
A brand new start is writ large in the stars this month. Change is coming, especially for those of you who will be celebrating January birthdays. The sooner you start preparing the way forward, the easier it will be. So start getting organised now…
Your year ahead
Between March and June, you could find yourself dealing with unusual challenges on the job front. These obstacles will certainly upset your day-to-day routine, but make sure you don't give up or give in. Keep pushing through and your hard work and determination will be rewarded – doing nothing won't! As for personal matters, the months of September and December will bring happiness to your household while, in August, passion will be heightened in romantic relationships.
Pisces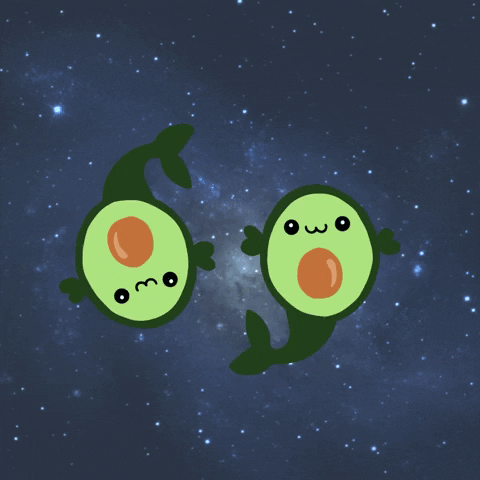 19 February – 20 March
This month
Don't buy into the rumours. Make notes, look more deeply into things, and when you're ready, you can finally proceed. You should know by now that moves made in haste and on the back foot rarely ever succeed. This month calls for patience and scrutiny instead. Tread lightly.
Your year ahead
Creativity is the name of the game for you over this year, and making your mark will become a focal point. Discovering ways to express your true passions and desires will be fruitful and, more crucially, exciting! Mid-year, expect interesting options as far as your job is concerned.
Aries
21 March – 19 April
This month
Exciting new projects are in the pipeline for you. With that in mind, it's time to reach out to people you know in distant places, whether for business or pleasure. However, be prepared to adapt to their systems and preferences. Being flexible and open-minded is what it's all about.
Your year ahead
March, April and May will usher in change, not that you're complaining. You'll know when to grab a great opportunity that lands in your lap; one that will allow you to show off your skills. Energy will ebb and flow – make the most of the peak periods.
Taurus
20 April – 20 May
This month
Your career and life goals are in the frame, so within the next two to four weeks there could be serious changes in your job or even new targets you had never even considered for you to apply your talents to. As for love, avoid the pressure for now.
Your year ahead
Responsibility and hard work will get you far this year, with your efforts seeing handsome returns. Cut corners at your peril! In late April, you'll be pleased to close a particularly challenging chapter of your life, with the promise of a sparkling new beginning in reach on the home front.
Gemini
21 May – 20 June
This month
It's time to start networking and making those travel plans. This month, you may find that people are contacting you to make you an offer that you simply cannot refuse, if only for a chance to get away from the home turf. Take the leap of faith.
Your year ahead
Intuition, whether you're following your gut or your heart, will serve you well. Trust it to guide you, and don't be distracted by those with ulterior motives. From mid-June through to early August, it will be a promising time for romance, so relish the love. By October or November, you may shift gears to focus on a career change.
Cancer
21 June – 22 July
This month
This is not the time to put all your eggs in one basket. Look around you, and assess all of the possibilities; it's OK to play the field. For some Cancerians, this advice applies to business and financial matters; for others, it's about matters of the heart. Take risks, just ensure they're calculated.
Your year ahead
This year is wide open for you while you chase what your heart most desires. Between February and July, accept any help on offer for a personal project. From October to mid-December family matters will take priority, and bring you happiness.
Leo
23 July – 22 August
This month
These are uncertain times for Team Leo. Things can change rather unexpectedly. Avoid pre-empting a development that you believe is about to happen – at all costs. Instead, just wait to see how it plays out.
Your year ahead
From February to April, decisions made will be fruitful – you won't need anyone else's approval, because your instincts are on the money! In the months of July to December, you'll feel a true sense of independence and accomplishment. During this time, consider broadening your knowledge with a course for enlightening results you won't regret.
Virgo
23 August – 22 September
This month
Make time for romance. Whether a long-term relationship is in need of a little triage, or you are looking for love, it's time to get things moving. By empowering yourself, destiny is placed firmly in your own hands. Grab the opportunity that lies before you.
Your year ahead
Stop listening to that niggling inner voice of self-doubt – this is the year to take brave steps and prove your worth. From February through to June, you'll get a few chances to stare your demons in the eye and tell them where to go! By late July, success is on the cards, and you should learn to accept the compliments that will come your way.
Libra
23 September – 22 October
This month
Remember that you can never prepare for the unknown; you simply have to wait and see what pops up. And try not to go looking for signs and signals, or start ferreting around: what will be, will be.
Your year ahead
A positive energy will come into focus from next month, so be sure to take full advantage. Autumn will be slower; a time to prioritise rest over work. This is also the best year to take a realistic look at your finances, remaining sensible and patient with how and where you spend your hard-earned cash. Put any impulses aside.
Scorpio
23 October – 21 November
This month
You will not be able to safely predict an outcome at the moment. What looks one way now could look very different in only a week's time. The solution? Keep your plans flexible and your options open.
Your year ahead
If you believe in fate or coincidence, you'll be pleased to hear that these forces will be taking the wheel this year, driving you in the right direction. February and March may be tough on you, and you might feel out of sorts. By June, the bigger picture will be clear though, and you'll see the struggle was actually worth it in the end.
Sagittarius
22 November – 21 December
This month
You may be stuck in a rut, struggling to find your feet. This month, take a hard look at your life to see where you've been settling for 'just OK' instead of 'amazing'. That's the issue. But if you change your mindset, positive changes will follow.
Your year ahead
Time to be more diligent on your budget. This is the only way to ensure a solid start to the first half of the year. In February, and again towards the end of the year, decluttering, whether that's physically in your home or metaphorically in your relationships, will help inspire new ideas. Just keep your happiness goals in sight.