We're not sure where we'd be without Google. You can pretty much ask it anything and this nifty search engine will immediately have an answer for you. You can find out anything like the capital of Fiji (it's Suva), whether polar bears are right or left-handed (they're lefties) and the depth of Kimberly's Big Hole (it's 214m).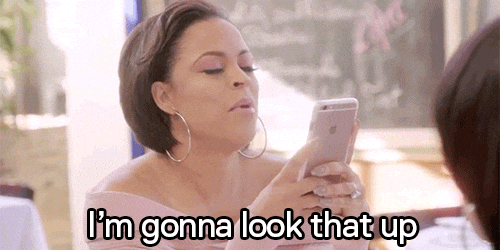 But Google can do more than just answer your pub quiz trivia questions, which is why we've compiled this list of just about everything the search engine can do for you (turns out a list of what it can't do would be a lot shorter…)
Read more: Ask Siri these 15 questions for a hilarious response
Set a timer
Whether you need a timer for your 30 Seconds game session or that lasagne baking in the oven, Google's got you sorted. Just type in 'set a timer' and choose your time.
Count kilojoules
Ever wondered how much sugar is in Worcestershire sauce? Neither have we, but just in case, it's 10g per 100ml. No matter what you've got in mind for dinner, you can check the nutritional content to make sure you're getting all you need. Simply type in the food you're looking for and hit enter.
Read more: 7 healthy snacks to help you beat that mid-afternoon slump
Check sunrise and sunset times
Did you know that the East Cape in New Zealand is one of the first places to see the sunrise on New Year's day? Well, just in case you make it all the way there for New Year's Eve, you might want to know what time you'll need to be up to catch the sunrise. Head straight to Google and type in 'sunrise the East Cape NZ' and press enter.
Similarly, if you wanted to find out what time the sun sets in a place like American Samoa – one of the last sunsets in the world – Google can give you the time for that too.
Check the weather
If your weather app on your phone is not working for some reason, then simply type it into Google. All you need to do is write 'weather' and it'll give you the forecast for the area you're in.
Convert measurements
Thankfully we don't have to start doing long division or multiplication to convert Fahrenheit to Celsius or ounces to grams. Type in the units you'd like to convert, 'inches to cm' and the powerful search engine will bring up a whole conversion calculator for you. You can also type in 'f to c' and it'll know that you're looking for the temperature conversion – smart!
Looking for services
Have you ever needed to know where the closest locksmith is? Well, you can find that out by simply typing in 'locksmith near me' and you'll get a list of businesses nearby with contact details, reviews and directions. You're welcome.
Search a specific website
Struggling to find that craft idea you saw in the Essentials newsletter about a month ago? We've had this problem too. Thankfully Google has a search function that allows you to look through a website easily. Start your search with 'site:' followed by the website, 'Essentials.co.za' and the topic you're looking for, 'crafts', and there you go!
Read more: How to revamp an old chest of drawers
Plan your trip
Are you itching to take a holiday? Take a look at these visa-free travel destinations for South Africans and then head on over to Google's Travel Guide to plan your trip. Type in your dream destination and you'll find suggestions on what to do, when to go and where to stay.
There's even a useful itinerary feature that will suggest a one-day plan or a full seven-day trip.
Google might know us better than we know ourselves. If you struggle to remember flight information thankfully you don't have to scroll through endless promo emails to find it. Simply type 'my trips' into the Google search bar and it will find your reservation for you.
Visit a gallery
The Google Cultural Institute has brought the world of art into our homes with Google Arts and Culture. Thanks to the incredible high quality photos, you'll be able to explore some of the world's most notable artists' work in great detail.
Find a job
Make a career change by simply typing 'jobs near me' in the search bar and then click on the blue bar. A list of jobs from various websites like LinkedIn will appear. Sift through your favourites by selecting different filters such as which industry you're interested in, when the job was posted and the location. Can't find what you're looking for? Set up a Google Alert and you'll get an email notifying you about any new job ads in your field.
Read more: Give yourself a career makeover with these short courses
Translate a sentence
Stuck in a foreign country unable to speak the language and in desperate need of the loo? Google can translate some basic phrases to help you get by. If you're also not sure on the pronunciation of the translated phrase, simply click on the speaker icon in the box and Google will do the talking for you.
Improve your search results
Have you ever gone on a search for something quite broad and end up with pages and pages of results? To help narrow your results down, add a '+' in front of a word to add emphasis. By adding a '-' you'll help to remove that word from your search results. For example, if you're want to see what the latest is on season eight of Game of Thrones and when it will be returning to our TV screens, you can type 'Game of Thrones +8 -7'.
You can also use quotation marks at the beginning and end of a title or phrase, and Google will look for those exact words in that order. But if you don't have the full quote or name of that song, you can simply substitute a missing word with an asterisk and the search engine will do it's best to find what you're looking for.
Track down a PDF, spreadsheet or any other kind of document that's been added to the web by searching 'filetype:PDF' and the name of the document you're looking for.
Track your website
Take a look at who's been linking back to your website by typing 'link:URL' into the search bar and tapping enter. For example, 'link:essentials.co.za'.
Load websites faster
We spend a lot of time on our phones, and Google knows just how precious your data is, so rather than having your phone load data-intensive pages, Google has reduced the pressure on your phone with Accelerated Mobile Pages (AMP). You'll know if you're looking an AMP website if there's a blue lightning bolt. This feature is especially useful for small businesses and bloggers who want to give mobile users a seamless website experience. To find out more, visit AMP Project.