At the beginning of June, Woolworths announced that it would be phasing out single-use plastic in its packaging in favour of recyclable or reusable packaging by 2022. Now this deadline is still a while away, but that doesn't mean that you can't start today. With the help of blogger and waste-free activist Colette Plaska of Unpacked, we've created a list of plastic alternatives that can help you lead a more waste-free lifestyle.
To see if it was possible, we put a regular mom to the test and asked her to banish all plastic for seven days. Buy a copy of our July issue (on sale now!) to find out how she did with the challenge.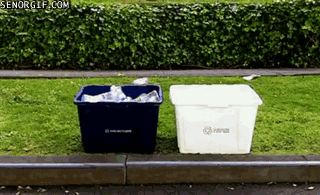 First things first
Refusing and reducing the plastic in your life doesn't happen overnight – it's a journey, says Colette. So don't immediately throw out all the plastic containers in your home and deprive yourself of your usual family staples. Use what you already have, start small and be conscious of your shopping decisions.
Read more: 5 easy ways to save money – and help the environment at the same time 
Be prepared
1. Every time you head out into the world, be armed with your plastic alternatives. Going to the shops? Pack your reusable shopping bags. If you don't have any, you can buy them from any major retailer; they're usually hanging among the chocolates and batteries at the till. You can also make use of the retailers' plastic bags from your last shop. Even an old box works as a perfect shopping companion when carrying your horde to the car. Remember, using plastic alternatives doesn't have to be expensive – you can use what you have at home, says Colette.
2. And what about those pesky produce bags in the fruits and veg section? If you're only buying one avo or tomato, just ask the shop assistant to stick the barcode onto the produce. If your pasta sauce calls for more than one tomato, then try a reusable FreshBag (R60 for two, Faithful to Nature) or an old pillowcase.
3. It can be really difficult to avoid plastic and polystyrene when it comes to meat and cheese at the major retailers. If you can, phone your local butcher and ask them if you can bring your own glass container like a Purex dish to put your meat into. You can even save the glass peanut butter or pickle jars for meat storage. "I once bought a whole chicken from my butcher and put it into my own tray and covered [it] with tinfoil when I could have asked them to cut up the chicken into pieces so they'd fit into a couple of glass jars."
4. Skip the takeaway coffee cup and single-use plastic lid for your own travel mug. If you know you have a weakness for a caffeine pit stop on the way to work, then keep a reusable mug in your car (try the Ecoffee Cup, R191 from Wellness Warehouse). Some cafes and stores will even reward your efforts with a discount.
5. Straws are one of the biggest single-use plastic culprits, so avoid them at all costs. Rather turn down the complimentary straw at a restaurant and simply take your sips directly from the glass. If you simply can't live without a straw, then invest in your own reusable straw like this bamboo one (R25.22 from Wellness Warehouse) or a set of biodegradable paper straws.
Change your shopping habits
6. Wherever you can, refuse any sort of plastic packaging. When you reach the veggie aisle, stick to seasonal, loose veg, says Colette. Opt for a can or glass over a plastic bottle when buying soft drinks. Even though cereals are housed in cardboard boxes, the cereal is still packed in a plastic bag inside the box. Stick with brands that don't use these plastic bags. Unfortunately, there are some items, like cucumbers and cauliflower, that are pretty much always going to be wrapped in clingfilm, but there's a solution for that and it's called the Ecobrick.
7. Some supermarkets like Food Lovers Market will let you refill your olive oil and spice bottles.
8. If you're a caffeine fiend, consider buying loose coffee beans and tea. "Unfortunately tea bags are sealed in plastic so the bags don't biodegrade correctly." Once you're done with your coffee grinds and leaves, you can add them to your compost bin or feed them to your worm farm.
Earth-friendly swaps
9. Think about the kinds of meals you make at home. If you use a lot of stock, consider saving your chicken bones or veggie off cuts and popping them in the freezer until you have enough to make your own. (Pssst! Click here for our chicken stock recipe.)
10. Ever thought about starting your own herb garden? There's no time like the present and we've got a great how-to guide to get you started.
Read more: 9 yummy ways to use up those leftover herbs
10. Reduce the number of household cleaning products sitting under your sink by opting for an all-purpose cleaner that will clean windows, tiles and your kitchen counters, and buy it in bulk – that way you're only buying one large plastic tub instead of 10 different plastic bottles. "Try an environmentally-friendly and biodegradable product like Triple Orange Wonder Gel (R404.95 for 2.5kg from Wellness Warehouse)."
11. Ditch the liquid soaps in plastic bottles for soap bars packaged in cardboard. You can even replace your regular shampoo with a shampoo bar – we suggest stopping by Lush.
12. You can find toothpaste and deodorant sold in jars, but Colette prefers to make her own. "The deodorant is my favourite and I won't go back to the store-bought kind." You can find her deodorant and toothpaste recipes on her website. And the next time you need to replace your toothbrush, consider one made of bamboo instead.
13. The great thing about a menstrual cup is that you only have to replace it every couple of years! They are completely reusable, and are safe and hygienic (when used correctly). The Elle Cup is a locally-made silicone cup. There's also a variety of sanitary pads available from Faithful to Nature that you can wash and reuse.
What if you can't avoid plastic?
14. You can't avoid plastic entirely, which is why it's important to recycle. But there are some plastics that can't be recycled. Thankfully there's a solution for that – Ecobricks.
Pop any non-recyclable packaging like clingfilm, polystyrene, wrappers from your chips and choccies and packaging into a two-litre bottle. Just make sure that both the bottle and the non-recyclables are clean and dry. Using a stick, compress the waste to pack it tightly into the bottle. Screw the lid back on and give the bottle a squeeze. Complete bottles will only give a less than 10% squish. If your bottle satisfies this test, it's ready to be donated. Where does your newly made Ecobrick go? It'll be used as a brick to help build schools, community centres and even art installations. Click here to find your nearest Ecobrick Exchange drop off.