Now's the time to get out and about and see our beautiful country. We've picked our favourite travel gadgets to make your holiday easier than ever – whether you're jetting off on a plane or just enjoying a weekend away at your favourite local spot.
Read more: 15 of the best travel apps to take your holiday to the next level
Here are 5 of the best travel gadgets you'll wish you knew about sooner:
The safe sailer
If you're planning to take some holiday snaps near (or in!) water, then invest in a waterproof smartphone pouch. Travelon's protective pouch fits almost any phone and will keep your device nice and dry up to 20m for half an hour.
Read more: Travel myths you really need to stop believing
Worried your phone might sink into the abyss? Thanks to a clever foam insert called itFloats!, your device will stay above water. Answer your phone, send WhatsApps, and take crystal clear pics through the responsive casing – without having to leave the fun of the water.
Travelon Waterproof Smartphone Pouch, R199, Cape Union Mart
The loudmouth
Don't let its size fool you – JBL's compact Clip 2 packs a punch. Rather than playing your beats off your phone, connect it wirelessly to the Clip 2 via Bluetooth and enjoy a solid eight hours of playtime.
Use the carabiner to attach it to your beach umbrella or to your tent while camping. Plus, its waterproof exterior means you can leave it at the edge of the pool.
JBL Clip 3 Portable Bluetooth Speaker, R899, Hi-Fi Corp
The lightning bolt
Don't be caught with a dead phone while making the long drive down to the coast. Get yourself a powerbank so you can stay in touch with loved ones, upload family selfies, and navigate your way to your destination.
This slim RED-E powerbank comes with a lifetime guarantee, and if you're feeling charitable towards your friends and family, you can charge one of their devices at the same time, too.
RW100 10K MAH PowerBank, R503, RED-E
The baggage handler
There's nothing worse than getting to the check-in counter and being told your bag is overweight. You have two options: fork out the few hundred rand or rifle through your belongings in front of everyone.
Read more: This printable travel checklist will make packing a breeze
Avoid nasty surprises with this helpful device that's a baggage strap, lock and scale – with a limit of 35kg – all in one. It also has a three-dial combination lock that'll keep your items safe and sound.
Beurer 3-in-1 Luggage Scale, R799, Takealot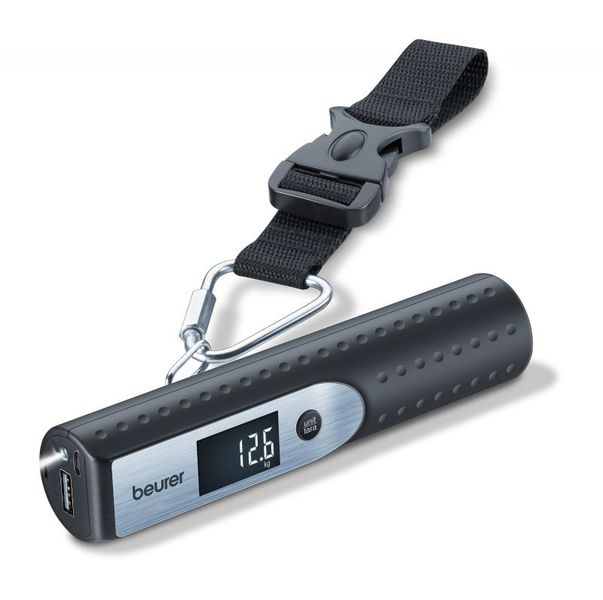 The cool one
Whether you're heading to the beach or bush this holiday season (or even just hanging out poolside), you'll need one of these to keep your refreshments chilled under the summer sun. This cooler bag can hold an impressive 24 cans for you and the kids.
Its 36cm height also means you can store 2ℓ bottles standing up = no sticky leaks. Our favourite feature by far is the fold-away side table that pops up easily and clips snugly back into place at the end of a day lazing about.
Kaufmann 24-can Cooler Bag with Side Table, R629, Takealot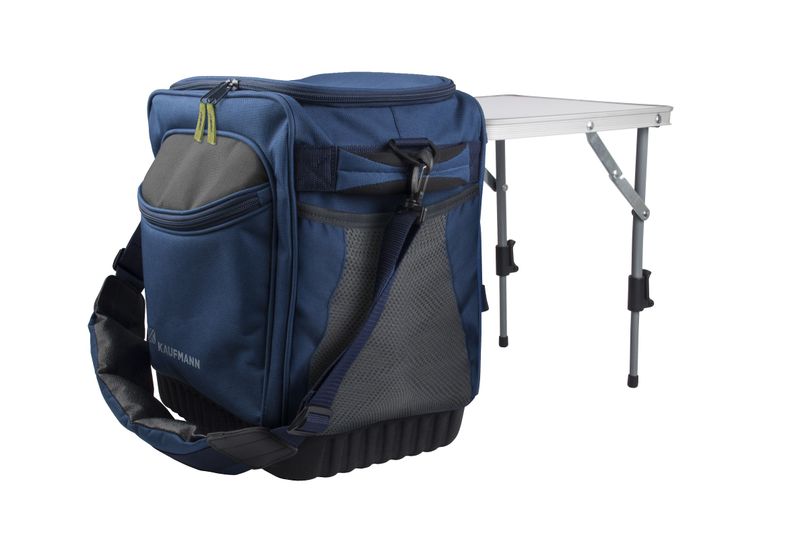 Top tip for packing cooler bags:
Want to know the secret to packing a cooler box that keeps food and drinks cold all day, even in the baking sun?
Pack your bag using a lasagne layering technique: start with a layer of ice followed by food or drink, then another layer of ice and repeat. Genius!