For over 50 years, a tiny pill has totally revolutionised the sex lives of women around the world, and has protected us against unwanted pregnancies. Now, with more birth control options available than ever before, more and more women are able to find a form of contraception that works for them without compromising on their health or lifestyle.
Read more: Here's EVERYTHING you need to know for a healthy vagina
Many of us have relied on 'The Pill' for years and what may work for a friend, may not be a good fit for you. But with so many birth control options, where do you even start? We round up the alternatives…
Different birth control options you can choose from:
https://giphy.com/gifs/birth-control-BnOmqGnNNtHPO
Natural Family Planning
Possibly the oldest trick in the book, and also used by some for religious reasons.
It involves tracking your fertility by taking your temperature daily, understanding the secretions of mucus from your cervix, and calculating the length of your menstrual cycle – this method is sometimes used in conjunction with a fertility monitor or app.
Best for: Getting to know your body's cycle
How does it work? Getting to know your own natural rhythms, and charting them, you'll find out which days of the month you are fertile, so you can avoid having sex at those times of the month. If you have irregular periods, doing this without a fertility device can be tricky.
What's the catch? There'll be days you'll still have to use condoms if you're in the mood. And a disclaimer: it can be risky, as 13 out of 100 women will fall pregnant in the first year of use.
Digital Fertility Monitor 
Using a fertility monitor, like Daysy, takes the headache out of manual menstrual tracking. Just take your temperature each morning under your tongue, and log those readings, along with when you have your period, using the device.
It'll predict when you'll ovulate; once the data is linked up to the daysyView app, green days on the calendar mean you're safe to have sex, while red means closed for business.
Best for: A hormone-free solution
How does it work?  We're only fertile for around six days a month, and your basal body temperature (taken under your tongue every morning) can be a good indication of this as it rises with ovulation. An algorithm works out when it's best to avoid any bedroom antics (or when to use a condom). Clinically tested, it's 99.3% accurate. It's especially good for women who suffer side effects from The Pill, or those who can't take it for one reason or another.
What's the catch? It'll cost you! The Daysy will set you back just under R6 000.
Where to get it? Go to daysy.co.za
Read more: A guide on how to balance hormones naturally
The Injection
Getting a jab may sound like a rather drastic solution to period pain, but it helps many women manage painful menstrual cycles, as well as acting as an effective contraceptive, as it prevents ovulation. Each injection lasts up to three months (depending on the type that's prescribed).
Best for: Heavy, painful periods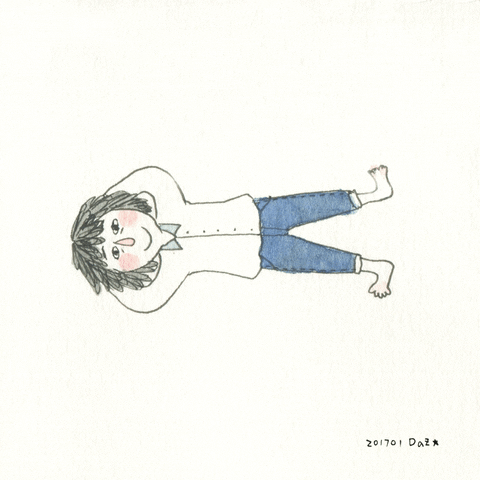 How does it work? It steadily releases a synthetic version of the female hormone progesterone, called progestin (some release a mix of synthetic oestrogen and progestin).
Like progesterone – which is released by a temporary gland in a woman's ovaries after ovulation, which then triggers your period – the injection stops your body releasing eggs, and it also thickens cervical mucus to prevent implantation. Injections are usually straight into the muscles in your bottom or your arm.
What's the catch? It can take up to a year for your period and fertility to return to normal after the injection wears off, so if you're planning on having a baby in the near future, this isn't for you. If you have side effects, you'll have to put up with them for a few months. Also, it takes up to three weeks to kick in.
Where to get it? Government community health centres or your GP.
Read more: Sex during pregnancy — what you need to know
The IUD ('The Coil')
If you don't have plans to have babies in the next few years, the copper IUD (like ParaGard) could be for you. Without any of the potential mood-altering hormones, a coil can last for up to 10 years, and it only takes around 15 to 20 min to fit.
Best for: A long-term solution
How does it work? A small plastic and copper T-shaped device with two strings attached is inserted into your uterus. It then releases copper ions, which are toxic to sperm. And, you still have the choice to have it removed, after which your fertility levels will return to normal practically immediately.
What's the catch? Your periods may worsen but should improve after a few months. Some women may expel the IUD, which usually happens in the first few days or weeks of the IUD being inserted.
Where to get it? Government community health centres or your GP.
Read more: How to prevent bladder infections from sex
The Hormonal IUD
Unlike a copper IUD, a hormonal IUD (like Mirena), releases levonorgestrel, a progestin that prevents pregnancy.
Best for: Looking for a long-term solution but being negatively affected by the coil.
How does it work? After the device is inserted into your uterus, the levonorgestrel that's released makes your cervical mucous thicker, so that an egg can't be implanted.
It can be removed at any time, and many women report far less menstrual bleeding (your period can stop entirely – which is a win in our books!). It lasts up to five years.
What's the catch? Possible side effects include initial spotting and mood issues, but these often go away after a few months. Not to be used if you have liver problems, or if you take St John's Wort, anti-epileptic drugs, or certain antibiotics.
Where to get it? Your gynae or GP.
https://giphy.com/gifs/freedom-braveheart-musical-theater-6901DbEbbm4o0
The Implant
This is sometimes referred to as a 'fit and forget' birth control solution – and it's considered to be one of the most effective, at 99.95%! It's easy to insert and remove and, once in place, you don't have to think about contraception for up to three years. If you want to have kids, your fertility will return to normal when it's taken out.
Best for: A fuss-free option
How does it work? A matchstick-sized plastic rod is inserted under the skin of your upper arm; it releases small amounts of progestin to stop you from releasing an egg each month, and it thins the uterus lining so it's unable to support a fertilised egg.
What's the catch? Irregular or heavy periods, or spotting, can occur (although one in three women stop getting their periods after a year). The implant starts releasing hormones immediately, but you may need to use condoms for the first few weeks to be safe.
It might not work as well if you're overweight or have high cholesterol. And it can cause headaches and nausea.
Where to get it? Government community health centres or your GP.
The Patch 
If The Pill works for you, but you'd rather just deal with a weekly, instead of daily, contraceptive routine, then this is a hassle-free option for you.
Best for: A weekly version of 'The Pill'
How does it work? The patch, which contains the same hormones as the combined contraceptive pill (oestrogen and progestin), is applied directly to the skin, usually on the bottom or the legs.
You apply one patch a week for three weeks in a row, then you go patch-free in the fourth week – when your period should start. It works by delivering a steady flow of hormones – that prevent ovulation – through the skin into the bloodstream. This can minimise side effects.
What's the catch? Like The Pill, it could put you at higher risk for blood clots or depression, and it can be less effective if you're overweight.
Where to get it? Your GP.