We love the glam, the drama, the history-making, and the fashion moments that inevitably surrounds the awards season. And we all know that the Academy Awards are associated with prestige and phenomenal film-making. That being said, watching the hours-long ceremony can be a bit daunting. So we've compiled our pick of standout moments from the 92nd Academy Awards just for you.
Read more: Five fun celebs you should be following on Instagram
This year the Oscars boasted the who's who of celebrities, artists, and wave-makers. Having that many talented, good-looking people around is sure to sprout some unmissable moments. We're rounding up the celebratory, the funny, and the glamorous for your scrolling pleasure. So here's all you need to know about the Oscars 2020 .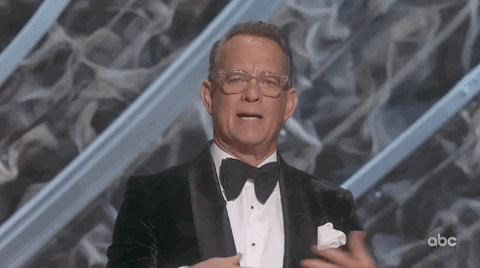 Natalie Portman makes a statement in style 
The star rocked the red carpet in a chic black gown and matching cape. The outfit was easy on the eyes, yes, but also contained a political message. Embroidered in gold, Natalie recognised the names of the snubbed female directors who were not nominated in their category for their phenomenal work this year.
The Awards received some backlash (again) for their lack of diversity and honouring of female filmmakers. Even though the likes of Greta Gerwig and Awkwafina shone in 2019, they were largely unrecognized by the Academy. This obviously didn't sit right with Natalie, who wasted no time confronting the Academy head-on.
Natalie went on to present the award for Best Adapted Screenplay alongside Timothée Chalamet. Taika Waititi won this award for his off-beat comedy, JoJo Rabbit, and Natalie looked stunning presenting it.
Parasite makes history 
Bong Joon-ho's South Korean family drama, Parasite, scooped the Oscar for Best Picture, making it the first non-English film to win the top prize. Bong Joon-ho also won for best director and for Best International Feature.
What's more – the film also beat out tough competition to take home the Best Original Screenplay award. The elated director took a moment to thank fellow nominee Quentin Tarantino for his support through the years.
Tarantino took to acknowledging this shout-out in the most Tarantino way possible: a chest-bump and a peace sign.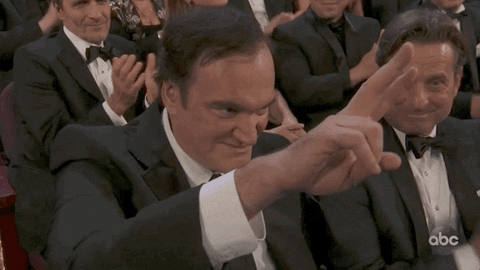 Parasite's win will hopefully usher in a new age of film-making. The film is experimental, confrontational, and will leave you on the edge of your seat. It's a masterpiece you absolutely have to watch – trust us.
Kristin and Maya leave the crowd in stitches
Comedy heavyweights Kristin Wiig and Maya Rudolph (think: Bridesmaids) had everyone wheezing.  The pair have sometimes been excluded from 'serious' roles because of their history of work in comedy. The actresses, very tongue-in-cheek, acted out a little skit to exhibit their acting chops.
Their *acting* left Martin Scorsese doubled-over in laughter. We suggest you check he clip out:
Maya and Kristin, besides promoting their flair for the dramatic arts, also presented the award for Best Production Design. Once Upon a Time… in Hollywood took this award home, much to the delight of Quentin Tarantino.
Janelle Monáe's performance wows 
The host-less Oscars opened with a powerhouse mash-up performance. Janelle Monáe paid tribute to entertainment icons from the past and paved the way for future show-stoppers. She was joined on stage by Broadway performer and POSE star Billy Porter.
Her back-up dancers' costumes also paid tribute to some of the nominees, making it a thoughtful, and thought-provoking performance.
Janelle also started her performance in the style of Mr Rogers, the children's TV host honoured in A Beautiful Day in the Neighborhood. She then adorned Tom Hanks (the star of A Beautiful Day in the Neighborhood) in her bowler hat, just to top it off. It was a really wholesome moment, basically like all Tom Hanks moments.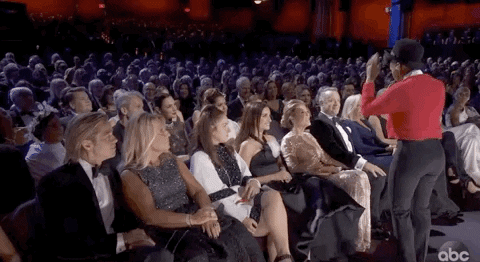 Brad's first acting Oscar 
Believe it or not, Brad Pitt, the Hollywood veteran, remained (acting) Oscar-less until these awards. A handful of nominations later, Brad won his Oscar for Best Supporting Actor in Tarantino's Once Upon a Time…in Hollywood.
So, technically, this is Brad's second Academy Award, but it's his first one for acting (yes, really). Brad won his first Oscar in 2014 for his work as a producer on the emotionally-charged film, 12 Years a Slave.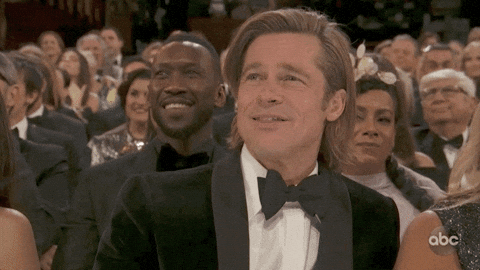 But finally, the heartthrob struck gold.
If you're interested in seeing the complete list of winners, you can have a look here.