We've entered into our fourth week of lockdown, and you may be feeling the need to get some movement in. You're probably getting frustrated at dismissing the reminders on your fitness watch that you've tallied up a whopping 400 steps for the day. There's only so many trips you can make to the fridge, right? Well, we're here to help you out. These 5 hacks are great to get your blood pumping and you can finally start to rack up some steps..
Here are 5 ways to get your steps in during lockdown
Walking is the most basic and accessible form of exercise you can do to stay fit and healthy. Usually, this is an easy thing to do no matter where you are. But we know that this can seem rather impossible as we're stuck indoors all day. The recommended amount of steps for an adult is around 10 000 steps a day. This may seem like a daunting task but there are creative ways to get moving and make sure you get those steps in.
1. Skipping without a rope
You don't need an actual skipping rope to get the many benefits of the activity. Having a skipping rope is irrelevant – you can still pretend like you're training like Million Dollar Baby. The skipping is sure to get your step count up. It will only take a minute for your heart to start pumping.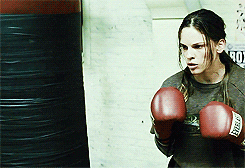 2. Do a walk through your home
To make sure you're getting up and not spending the whole day sitting, we recommend doing a walk through your home that has you doing different exercises at certain points. Set a reminder on your phone to get up at least every hour. Choose spots during your walk-through to do different exercises. Perhaps while you're warming your coffee in the microwave do some running on the spot. Choose another spot and do some jumping lunges. You're sure to get some steps in and your blood pumping at the same time.
3. Have a solo dance party
Who says you need to be in a club to have a dance party? It might feel a bit strange for a few seconds, but after you put on a fire playlist and start busting out your signature moves, you'll be working up a sweat and getting in some serious steps. If you're looking to try something new, we've loved the Boss Family dances on Instagram. Take a look here:
4. You're allowed to pace
Pacing has a bad reputation and usually involves connotations of being stressed and anxious, but when you're stuck at home with nowhere to go, it's a great way to get your body moving. If you tend to be on lots of phone calls either for work or keeping in touch with family, do them while standing. Walk around your home or pace up and down while on the phone.
5. Make use of all the online workouts available
It has become so easy to get in a good workout while we're all at home. Following one of these online workouts will get you moving, burn kilojoules and increase your step count. There's literally something for everyone.. But some of our favourites are: