Keep up with your workouts with our round-up of the best online workouts. Whether you're a marathon runner or a couch potato, the web can totally transform your fitness – all in the comfort of your own home.
1. Daily Burn
An online dream that lets you stream 600 different workouts to your device from over 20 different programmes. If it's a change of pace you're after, choose from high-intensity cardio, relaxing yoga or boogie-your-bum-off dance routines. Tailor your workout to suit your age, fitness level, and goals (like weight loss or increasing strength) to make the most of your sessions. All workouts are headed by certified, experienced trainers, plus you can connect with other daily Daily Burn members via live chat.
You'll love it if you… get bored easily and need to switch up your heart-pumping activity daily.
Get it here: dailyburn.com. You can get a 30-day free trial, and then it will cost approximately R210 per month for the basic package.
2. Steady Health
If you're hesitant about exercising because you suffer from sciatica or have an old knee injury, then you've come to the right place – there's a workout for pretty much everyone here, whether you're pregnant, only have eight minutes to work out, or if you're looking for stretches to do while sitting at your desk. The easy-to-follow videos are accessed for free via the Steady Health Youtube channel, and they're ideal for beginners.
You'll love it if you… are recovering from an injury, have a health issue, or would like to ease into exercising.
Get it here: For free at steadyhealth.com
Read more: 4 reasons why your exercise programme isn't working
3. Fitness Blender
Loaded with a host of workouts put together by personal trainers (and married couple) Kelli and Daniel Segars, Fitness Blender offers users over 500 free, full-length video workouts. The selection includes fat-burning HIIT exercises, mat work, functional upper and lower body work and more. There's also the option to sign up for specific workout programmes that range in duration from four to eight weeks.
You'll love it if you… want a range of targeted workouts.
Get it here: fitnessblender.com for free (workout & meal plans at extra cost)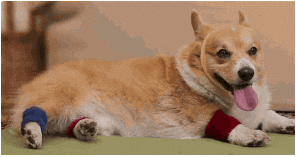 4. Movement for Modern Life
Whether you're a yogi or just starting out, there's a video on this at-home yoga site to suit all abilities. Plus, videos start from just two minutes, so you can even give it a go while waiting for the kettle to boil.
You'll love it if you… want to get into yoga, but aren't keen on joining a class.
Get it here: movementformodernlife.com has a 14-day free trial, and then approximately R200 a month for unlimited access to over 600 videos and daily challenges.
5. Darebee
Designed to make fitness and nutrition accessible and fun, there are hundreds of step-by-step workout illustrations on the website, which cover everything from abs to yoga. You will also find 30-day exercise programmes, as well as fitness challenges and running training. The website also offers recipes and meal plans. What more could you need?
You'll love it if you…want a huge range of easy-to-follow workouts that aren't video-based (so you'll save on data, too).
Get it here: darebee.com for free.
Read more: Keep fit and enjoy exercise
6. Sweaty Betty
UK-based fitness clothing brand Sweaty Betty has teamed up with fitness experts to offer free and fun at-home workout videos. There's everything from boxing yoga to ballet bootcamp, HIIT to dance cardio. Simply browse the video library on the website, or go to the Sweaty Betty YouTube Channel for more workouts, and some athleisure wear inspo to boot!
You'll love it if you… are fitness and fashion-conscious.
Get it here: sweatybetty.com. And yes, this one is also free!
7. Hoolio
Hoolio curates the best exercise videos from the web into one handy place, via Youtube. Instead of trawling through endless streams, though, Hoolio uses bots to personalise your workout correctly. Thanks to its shared-screen tech, you can invite friends to join your real-time workouts, and it's compatible with most wearables, so you can measure your progress and sync it to the app.
You'll love it if you… enjoy exercise with a (virtual) social twist.
Get it here: hoolio.com for free or approximately R65 for the premium service.