Whether you want to lose weight, increase your fitness or just have fun – running could be the answer you've been looking for. It is considered one of the most natural forms of body movements and although physically challenging, it's also known to be mentally gruelling. But the facts speak for itself – nothing will make you lose weight and keep it off like running!
Here are some life-changing tips to help new runners…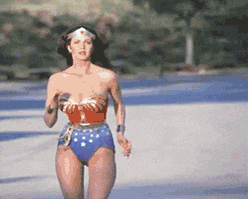 Change the way you think about running
Dump the word 'can't' when you talk or even think about running.  If you are able-bodied then you can run – you don't need to be the skinniest nor fittest person to start. All you need is to believe that you can put one foot in front of the other. Check out the Human activity tracker app for motivation.
Hold yourself accountable or get a running buddy
Staying motivated is not always easy so having someone to hold you accountable could be the key to your success in running. Identify someone in your social circle who would be keen to join you for a run once or twice a week. Running with somebody is not only fun but it will make the time go quicker too.  Download CMIFC (Catch Me If You Can App) on Android or iOS to join a weekly women's running group in your area.
Read more: Lisa Raleigh shows us the 10-minute workout anyone can do at home
Get comfortable gear
There is nothing worse than running in a bra that doesn't keep the 'girls' from flailing about, pants that chafe and shoes that pinch. Invest in good exercise clothes and enjoy a less painful run (the only pain should be from muscle strain). Visit The Sweat Shop where they offer to assess your running stride to give you the best shoe and to stock up on quality gear.
Set running goals
Running is fun, but if you want to see and feel results and keep it interesting, you need to set goals. This can include increasing the kilometres you run, aiming to do your best 5km or training for a half-marathon. Buying an activity or running wristwatch should be your first step as it will help you to track your running progress – by tracking your run you'll see how much you've improved or hard you need to push yourself.  Here are some fitness watches to choose from.
Enter races for the vibe
They are called 'races' but it doesn't mean that you actually have to race – it can just be a nice social run with fellow runners. Races are known to be quite vibey, and although it's a little nerve wracking waiting for the starting signal, once you've pushed through the first kilometre it's normally a smooth sailing mental game which is exhilarating. Keep motivated by signing up for your next or first race here!
Read more: 6-week ab workout programme to get rid of belly fat for good
Join a running club
As daunting as this might seem for beginners – joining a running club will make you feel like you belong amongst other runners. It gives you a sense of identity when doing a race and an opportunity to meet other runners at weekly time trials. Find a club near you on the Two Oceans Marathon site.
Cross-train to make you stronger
Work on building your leg muscles, core and expanding your lung capacity by incorporating strength training, HIIT exercises along with your running. It won't only help you lose weight quickly but it will make you a better runner.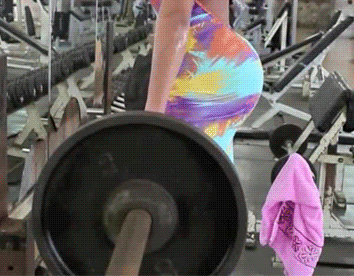 And don't forget to rest
Professionals and coaches always stress the importance of taking a day to rest – it not only gives your body the break that it needs, it's also known to improve results. Taking a day to recover from a race or a busy training week will not set you back; in fact, it will help you reach your running goals faster. To maximise your recovery include some stretching, foam-rolling and a massage on these 'off' days.
Read more: 5 Yoga poses for beginners — how to get the basics right at home
Follow other runners on Strava
Keeping up with other runners can inject a healthy dose of competitiveness into your running spirit. Run your own race and cheer others on at the sidelines or on Strava, an app geared towards runners and cyclists.