By adding these simple health hacks into your daily routine, you could boost the effects of your existing good habits. These hacks just require you to add an extra step to activities for maximum results.
Read more: 26 Natural home remedies to solve your health problems
Here are some simple health hacks that are guaranteed to improve your overall health and boost your well-being!
Drink cold water from the fridge before exercising
Drinking something chilled when you work out could help you get fitter. A 2012 study found that cyclists who swigged refrigerated water (4°C) could exercise for longer than those who drank the same amount at room temperature (22°C). It's thought that a colder drink helps delay an increase in core body temperature, which means it'll take longer to get dehydrated. Pop your pre-workout drinks bottle in the fridge and take on a few extra reps.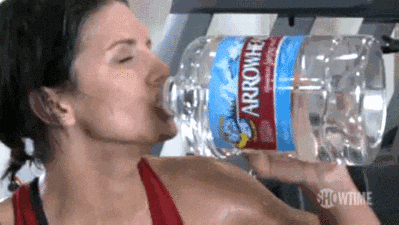 Eat an apple before food shopping
When researchers from Cornell University in the US gave people either an apple, a biscuit, or no snack before sending them food shopping, those who had the apple bought 28% more fruit and veg than those who had the biscuit, and 25% more than those who had no snack. 'Eating something healthy "primes" you to choose healthier foods – it's a motivator,' says nutritionist Rick Hay. 'Also, apples make you less likely to crave sugary foods.'
Read more: Small changes, big rewards: 10 health rules to live by
Dry-brush your teeth before applying toothpaste
A study published in The Journal of the American Dental Association found that people who brushed their teeth with a 'dry' toothbrush (which was then followed by a brushing session with toothpaste) saw a 63% reduction in plaque and 55% less gum bleeding. 'Bristles tend to stiffen when dry so they remove more plaque,' explains dentist Dr Stephen Pitt.
Have a shower before applying mozzie cream
'Mosquitoes can be a pain whether you're at home or abroad,' says pharmacist Angela Chalmers. 'The most common time for them to appear is in the early evening and throughout the night.' They're attracted to sweat and increased body temperature, so have a cool shower before applying repellent. 'And avoid smelling too tasty,' adds Angela. 'While your favourite perfume makes you smell nice, insects may agree, so use unfragranced body products.'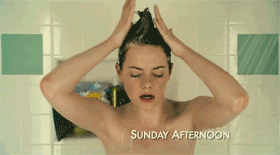 Read a book before lights-out
Reading a book before bed really does relax you. Research shows it's a great way to drop levels of the stress hormone cortisol. In a study, people were given stressful tasks and were then told to do one 'relaxing' activity – like reading, listening to music, having a hot drink or playing a video game. Readers' cortisol levels dropped the highest – by 68% – and it took just six minutes to lower their heart rates and ease muscle tension.
Read more: Can you really sleep yourself slim? Experts seem to think so
Let your teabag brew for 5 minutes before drinking your cuppa
The antioxidants in tea are thought to help protect against some cancers, heart disease and stroke. A study by the Rowett Research Institute in Scotland showed that, to get the most benefit, you need to let your teabag brew for five minutes. Scientists tested levels of polyphenols (plant antioxidants) in drinkers' blood and found levels 60% higher in those who waited five minutes.
Bend your knees before lifting heavy bags
Your weekly grocery shop can be bad news for your back. 'Bending forward to pick up shopping bags from the car boot tends to localise stress and strain the lower back,' says physiotherapist Rory Brown. 'Try to bend your knees and use your leg muscles to generate the lifting force. Keep the bags close to you, ensuring you're not reaching out when lifting them.'
Read more: Tips and tricks to help relieve back pain without medication
Start with soup before a main course
A Penn State University study found that people who ate a bowl of soup before lunch reduced their kilojoule intake by 20%, compared to when they skipped soup. Stick to soups that have at most 600kJ a serving and avoid creamy ones. 'Try a spicy vegetable soup with lentils,' suggests Rick. 'It's nutrient dense, plus pulses keep you feeling fuller for longer.'
Drink water before driving
If you're limiting how much water you drink on a long journey to avoid too many toilet stops, you could be at risk of having an accident. A UK study found that mildly dehydrated drivers make as many mistakes behind the wheel as people who are over the alcohol limit – like lane-drifting and braking too late. As well as causing headaches and tiredness, dehydration also causes drops in concentration, alertness and short-term memory. So keep on drinking water during your road trip…
Read more: 6 healthy drinks swaps you should try
Do some arm exercises before a flu vaccine
A 2013 study found that people who lifted heavy weights before receiving a flu shot had higher antibody levels a few weeks later. It's thought that boosting blood flow to the area being injected increases your response to the vaccine, meaning you produce more antibodies and therefore more protection against the flu. More power to your arm!