We rely on our backs to support us through many everyday activities, so battling back pain can really make our lives (extra) difficult. The bad news is that up to 80% of people will experience back pain at some point. But, the good news is that there are steps you can take to fix it.
Read more: Straighten up – exercises to strengthen your back
Whether it's a niggling pain or a sharp twinge, chronic, low-level backache can bring years of misery. Luckily, there are ways to help yourself tackle aches and pains.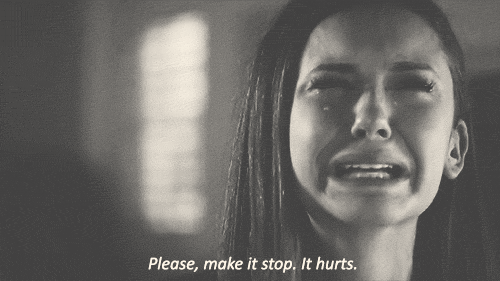 Here are a few tips on how to relieve back pain:
Rub it better: 'Rubbing the area stimulates nerve endings in the skin that block the transmission of pain messages,' explains GP Dr Sarah Brewer. 'Menthol or capsicum that you find in gel rubs give low-level continuous stimulations of the nerve endings so they become less sensitive, helping the pain subside.'
Distract yourself: 'If you experience mild to moderate pain, take a painkiller then rest before it kicks in,' advises Dr Brewer. 'Take your mind off things by reading or watching TV – or just jot down how you feel.' You can also keep a 'pain journal', where you track your pain and make possible lifestyle changes.
Read more: Struggling with backaches, neck or shoulder pain? Here's why your bra could be to blame
Eat right: Avoid sugar, caffeine, fizzy drinks, refined carbs, alcohol and too much red meat. Don't fry food at high temperatures in vegetable oils, as this can create free radicals that could add to inflammation. Drink plenty of water to avoid dehydration and eat magnesium-rich leafy greens to support muscle function, as well as food rich in Omega-3 (like oily fish) to help reduce inflammation.
Say 'YES' to Yoga: Research has found that by stretching out the muscles, yoga can not only ease the symptoms of arthritis around the joints, but also help ease the depression which is often linked to the condition. Pain is often more acute in the morning, so the earlier you practice, the better. We love the book Gentle Yoga for Arthritis (Penguin Random House).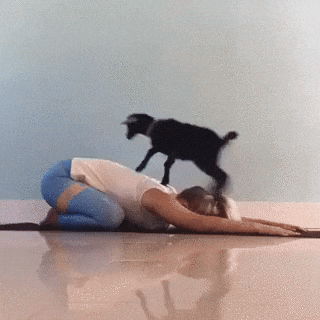 Read more: 5 Yoga poses for beginners – how to get the basics right at home
Keep active: Complete rest can actually slow down recovery. Try walking and weight-bearing exercises to start with, and if you have tender joints, try swimming.
Swap shoulders: Carrying a heavy bag wreaks havoc on your back. Be more conscious of alternating the shoulder you carry your handbag on, and consider using a backpack for longer periods of time.
Try Acupuncture: 'By stimulating different points on the body, acupuncture can give long-term pain relief, reduce inflammation and improve muscle stiffness,' says acupuncturist Maureen Cromey. Visit saphysio.co.za to find a nearby physio who does acupuncture and/or dry-needling.
Heat & Ice: Hot or cold compression packs can help reduce swelling and numb pain. A bag of frozen veggies or a hot water bottle works, too. Don't leave cold compresses on for more than 20 min, and never put ice directly on your skin.
Read more: 7 (health-related) reasons to get naked!
Smart tricks to get rid of a backache
Sleep on your side with a pillow between your legs to keep your spine in a neutral position and relieve the strain on your back.
Stress is often a cause of back pain, so include relaxation techniques like meditation and yoga in your daily routine.
Stretch your hamstrings twice a day. If these muscles are too tight, they tend to place stress on your lower back and joints.
For sciatica, lie on a spiky massage ball, find the point where it hurts, and put your full weight on it.