Everyone experiences anxiety at some point in their lives. You may feel overly stressed with a racing heart and clammy palms. Or you could be caught in a cycle of almost-permanent unease and worry. Mental health expert Nicky Lidbetter explains that anxiety is "what we feel when we're worried, tense or afraid". Although anxiety may manifest in physical symptoms, some signs are less noticeable. Here we reveal the more subtle symptoms to look out for.
Nicky explains that many person-specific factors could cause anxiety. Feelings of uncertainty could stem from everything from health issues, burnout and work stress to childhood experiences.  Here's how to recognise the signs.
You're afraid to take risks
Sticking to your normal 'comfort zone' routine means you won't have to face embarrassment, disappointment, anger, sadness or frustration. These are all extreme feelings for someone with anxiety.
"When we're anxious we want to protect ourselves and can see risks as threats, so we become risk-averse," says Nicky. We tend to curl up in our shell and avoid challenges which could ultimately help us grow.
You might not be willing to make friends
Meeting new people and opening yourself up emotionally can make you feel vulnerable and exposed. You may imagine losing a relationship before you've given it a chance to begin.
Nicky explains that "Anxiety may isolate us by way of protecting ourselves from unknown territory."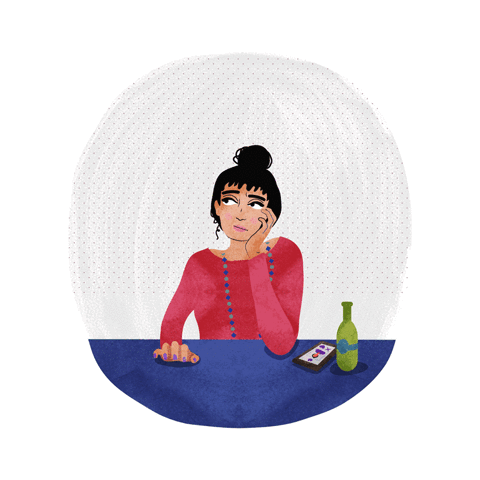 You may feel unwell
Constant anxiety has a significant effect on the immune system. And so trying to hide symptoms from others can impact our physical health too.
"Anxiety can make us fatigued and even sick, with sufferers experiencing frequent headaches and nausea. Plus, adrenaline released can have a negative impact on our stomachs, as well as other parts of the body," says Nicky.
You're prone to overthinking
"When you're anxious you're desperately trying to make sense of a situation," explains Nicky. Furthermore, "overthinking and labouring over every eventuality can be a way of protecting yourself and gaining control."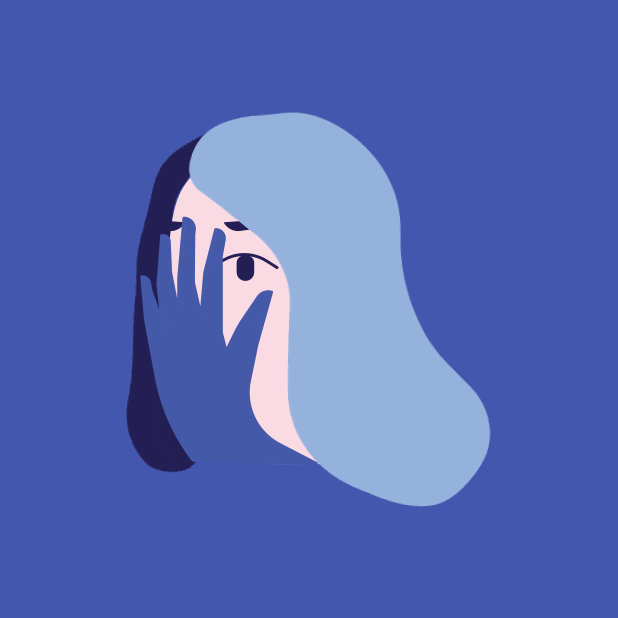 Maybe you over-dramatize small failures
"There's a catastrophising nature to anxiety that makes you perceive things being much worse than they actually are," says Nicky.
If you're overdramatic, you may have an over-the-top reaction to a small failing, which could lead to a massive meltdown or cause you to stay at home for the next few days, unable to go out and face the world.
A battle with insomnia
When we're in an anxious state, it can be hard for our body and mind to relax, and we can have trouble sleeping, which can lead to bouts of insomnia.
You might feel distracted and spaced out
"When we're anxious, we may be preoccupied with our thoughts and easily distracted," says Nicky.
Experiencing racing thoughts is common when living with anxiety, but this attention to the 'inner dialogue' can result in others perceiving us as distant.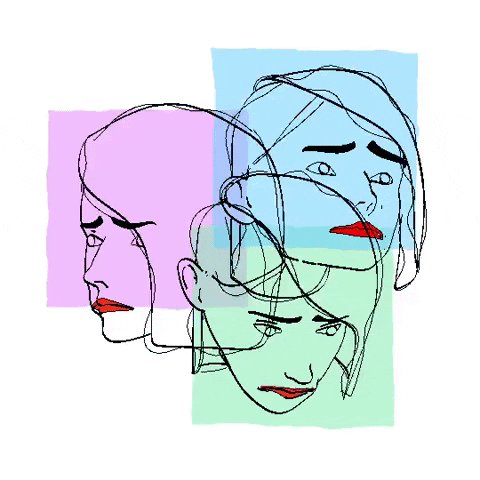 You're critical of yourself and others
"Being anxious leads to you being hard on yourself. It thrives on the lack of self-esteem you have for yourself and, as a result, you become self-critical and critical of those around you," says Nicky.
Talking too much
You may be in a 'high functioning' state when you're anxious, meaning your mind is going at 100km an hour. As a result, your actions – such as talking a lot – may follow suit.
Read more: Why it's time to stop using the word 'busy.'
How to take control
"If you're feeling anxious, there are ways that you can step back and take control before the symptoms build up and take over," says Nicky.
1. Try some breathing exercises
Breathe in through the nose for three seconds, hold for four seconds, breathe out through the mouth slowly for five seconds.
Or slow your breathing by synchronising it with this handy gif. 2. Distraction techniques
Try the 5, 4, 3, 2, 1 – acknowledge 5 things you can see, 4 things you can hear, 3 things you can touch, 2 things you can smell, and finally 1 deep breath in and out.
3. Use positive affirmation
Tell yourself, 'I am safe, I am in control, this feeling is anxiety' and repeat until you feel more in control of your feelings.
4. Make dietary changes
Small changes to your diet can make a difference to anxiety symptoms. Try eating less processed food, drinking less alcohol and cutting back or stopping caffeine. Don't forget that caffeine can be present in chocolate and soft drinks too.
5. Get enough sleep
Maintain a regular sleeping pattern by hitting the hay at the same time each night, switching off screens at least one hour before bedtime and ensuring your bedroom is dark and the right temperature.
6. When it's more serious
Seek additional help and support if anxiety is disrupting your day-to-day life and stopping you from doing activities you previously enjoyed. Visit sadag.org for more information.
Read more: How to create a mental health first-aid kit and why you need one.