Are you looking to take your defence skills or maybe a lack thereof, to Charlies Angels level? An accessible and fun way women are getting fit is by improving their self-defence skills. Would you know what to do if an unpredictable situation presented itself? Or, do you feel prepared to defend yourself if something unforeseen were to happen?
Jab, cross and hook your way to stronger body, mind and sense of confidence.
We've compiled a list of 5 places that provide self-defence training to equip yourself.
1. Family Self Defence Academy
There's no harm in having the whole family fit and defence ready. Kids and teens will benefit from learning about the discipline aspect of this kind of training. Not to mention, be able to protect themselves from any potential bullies. The mission at the Family Self Defence Academy is that everyone should feel equipped enough to keep themselves safe. They offer basic self-defence classes as well as corporate classes too.
Contact them: www.family-selfdefense-academy.co.za | 083 2683862 | [email protected] | Rivonia Medical Centre, corner 10th Avenue and Rivonia Road, Sandton, Johannesburg.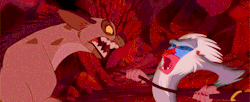 2. Primal Gym
Located in the super trendy The Zone @ Rosebank Mall in Johannesburg, this martial arts gym combines self-defence and HIIT training. Attend one of their morning or afternoon boot camp classes which include, calisthenic movements and heavy-bag work. If you choose to take part in their combat and tactics classes, you will learn a combination of Mauy Thai, Krav Maga and Armed Combat & Tactics systems. You will learn how to anticipate potential threats and fight back without a weapon.
Contact them: www.primalgym.info | 011 880 1694 | [email protected] | The Zone @ Rosebank, 177 Oxford Road, Rosebank, Johannesburg.
SEE: Find the diet and exercise plan for your body type
3. Women's Self-Defence
Located in Observatory, Cape Town,  this is an excellent option for a low-key and informal introduction to self-defence. Ladies and women ages 14 and up are encouraged to attend. Courses run session-by-session and cost R120 each. At each session, you will learn scenario-based defence techniques, multiple-opponent defence and the optimal way to use pepper spray.
Contact them: www.wsdo.co.za | [email protected] | Anson Street Observatory, Western Cape, South Africa 7925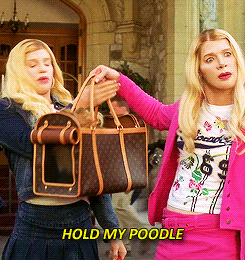 4. Fight Club
With 12 branches across Johannesburg and Pretoria, this boxing-fitness gym has become popular among SA celebs and regular folk too. They offer ten classes a day, so you're bound to find one that fits in with your schedule. The classes provide a combination of high-intensity cardio training and basic boxing techniques. If you want to take it up a notch, opt for private lessons, where you will get to learn how to spar and learn more advanced movements. Burn kilojoules by the dozen too!
Contact them: www.fightclubsa.co.za | 010 222 0057 | [email protected] 
5. Fight Like a Girl
Owners, Christine Eriksen and Ann du Plessis, based in the Durban suburb of Hillcrest, run women's defence seminars. Between the two of them, they have over 14 years of martial arts experience and use this expertise to help women feel empowered. Every lesson can be tailored differently and can include education on topics like:
Situational Awareness
Body Language
What Attackers Look For In A Victim and
Online Media Safety
This a great initiative to have in schools and corporate settings – you can even attend one on your own.
Contact them: www.fightlikeagirl.co.za |  031 940 1883 |  [email protected] | 3 Inanda Rd, Hillcrest, 3650