Imagine getting paid to write a blog…  sounds like living the dream, right? Sadly, there isn't a formula for success, but there are three bloggers willing to share some tips on how to make money from blogging and make it into a successful career choice.
Read more: 5 wealth-building habits every woman needs to know
Meet our blogging panel:
Meruschka Govender
Meruschka Govender is the woman behind the Mzansi Girl blog. Her self-proclaimed job titles are 'African travel activist, experience seeker, and tourism thinker'. Mzansi Girl focuses on different cultures and adventures that can be found in South Africa as well as the greater African continent.
If you enjoy travel blogs and want some tips for your own trips, give Meruschka a follow:
Facebook – @Mzansigirl | Twitter – @MzansiGirl  | Instagram – @mzansigirl
Brett Robson
Brett Robson is a fashion and beauty blogger who shares fashion tips, beauty tricks and travel snaps on her blog Fashion By Brett Robson. She offers advice on blogging in her frank Blogging 101 posts and also has a YouTube channel where she gives honest product feedback.
If you'd like to get some fashion inspiration and lifestyle recommendations, give Brett a follow:
YouTube – MsBrettRobson | Twitter – @brettrobson | Instagram – @brettrobson 
Read more: 10 bloggers share their everyday beauty essentials with us
Heather Mason
Heather Mason is an American who moved to Johannesburg in 2010 and blogs about her local adventures in and around the city on her blog 2Summers. Her blogs are mainly about her life in Joburg, her travels around South Africa and the rest of the world.
If you'd like to read and see more photos of Heather's local discoveries, follow her on:
Twitter – @2summers | Instagram – @2summers
7 tips on how to make money from blogging:
Don't quit your day job… just yet
If you want to ditch your 9 to 5 to launch your dream blogging job – think again. Most bloggers diversify their income by taking on extra freelance work. For example, Mzansi Girl's Meruschka started blogging over weekends and after hours, while she worked full time in the tourism industry.
'I already had content to share from my previous travels. I blogged about my past travel adventures, and started getting offered press trips, which I had to turn down, as I had a full-time job. It was quite an impulsive decision to quit my job and become a blogger, but I went for it. I haven't reached the salary I once had, but I'm living a more fulfilling life.'
Read more: 6 things to think about before resigning from your job
Meruschka freelances as a social media consultant, and adds that bloggers-to-be need to see their blog as a portfolio, and their social media presence as PR. On the other hand, Brett still works full time as a merchandiser and pays an assistant and photographer to work with her on her fashion blog.
So, it's definitely about finding out what works for you or choosing work that complements your blog.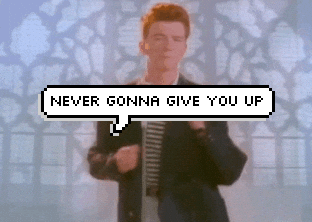 Sometimes all you need is a bit of luck
Take Heather, for example, she got into blogging by accident. Before coming to SA, Heather lived in Washington D.C., but an NGO fundraiser brought her to Africa for the first time. Then, in 2010 she moved to Joburg permanently, and at the same time, she started a WordPress blog to share her experiences.
'I had a vague notion of writing a book, as I felt moving to SA was a big deal, so I decided to start a blog,' says Heather. 'I wrote a post about urban regeneration in Maboneng, which went viral, and I began to get more local traffic.'
Read more: 5 great hobbies that could make you some extra money
Use sponsored content
So what is sponsored content? That's when a brand or company pays you to write about their product on your blog.  Sponsored content is a popular way for bloggers to make money, but it can be a slippery slope, as the assumption is that you won't say anything negative.
Heather explains, 'When I do accept paid blog work, I make it clear that I maintain full editorial control, and I disclose that it's been sponsored at the bottom of the post.'
Read more: Our favourite South African plus size fashion blogs
How you can do sponsored posts like a pro
Heather likes to use Instagram and link to the content on her blog. 'For example, a local airline wanted to promote their new route to Mozambique so they paid for my flights and accommodation, as well as a fee to write a blog post and some social media updates about my stay. I had to use their social media handle and hashtags were supplied – I just needed to create the content to then share with my readers.'
Partner with brands
Sponsored content is amazing once you have it, but how do you get brands to work with you in the first place? According to Meruschka, you need to get brands to realise you have a market they can talk to. 'In my case, it's people who are interested in travelling and can afford to do it. So I work with brands whose products can align with that, like cars or rehydration sachets. Brands approach me because I'm a real, relatable person, rather than a token celeb.'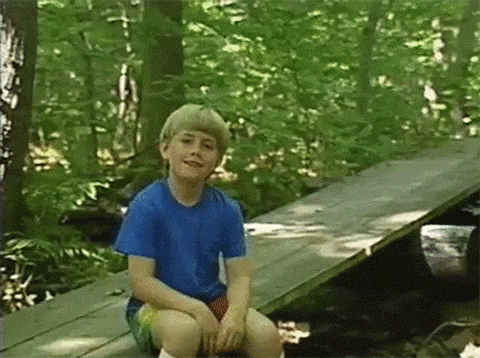 Become an influencer
The lines between blogging and social media often blur, but it's key to have a large social media following in order to get your blog content seen by as many eyes (and brands) as possible.
'I'm more of an influencer than a blogger, but I do both,' says Meruschka. 'An influencer is someone who has an authoritative effect on a consumer's purchase decision. My followers are passionate about SA and African travel, so I focus my online engagement on these topics.'
Read more: 4 South African changing the way we eat with healthy food blogs and books
Brett adds that for her, social media reach [how many people see your post on their feeds] is more important than blog subscribers. 'When I started I had a 'subscribe' button, but my self-hosted WordPress blog doesn't have one, and I've still seen huge growth.'
If you have 1 000 Twitter followers or more, you can sign up to a platform that connects brands with influencers, called Webfluential.com Realise that readers are customers
Getting involved in the e-commerce game is another way to gain income from your blog. Brett incorporated her online store, Shop Brett Robson, into her blog and Facebook page via Shopify, a fee-based e-commerce platform that manages buying and shipping of products, and lets her track her customers' buying patterns.
Be prepared to hustle
For many bloggers paid content isn't consistent – and Heather can relate. She has to pound the digital pavement to pay the bills, and she's been involved in everything from contributing to a guidebook about Sandton to doing freelance writing for NGOs.
'But when work stops coming in, I just focus on blogging, and eventually, something comes my way,' she says. She adds she never goes more than a week without publishing a blog post. 'You have to be consistent, and super passionate about what you write about.'
Meruschka agrees. 'Blogging is tough, but also rewarding. It's hard to convince brands of your worth. But I get to do what I love, and I travel a lot more than I would if I had a full-time job. The SA blogging community is great, and I've made amazing friends along the way.'