So, you've fallen in love with Netflix and now you want to become a streaming pro? Luckily, the Essentials team also spends way too much time on Netflix, so we decided it was important to find out tips and tricks to make your (and our) viewing experience better.
Read more: What is video streaming and how do I do it?
Netflix hacks you should share with everyone you know:
Keyboard shortcuts
These five keyboard shortcuts will help you navigate Netflix like a pro:
F will give you full screen; Esc will take you out of it
PgDn pauses, PgUp will play
The spacebar will also pause and play
Shift + Right Arrow will fast forward; Shift + Left Arrow will rewind
M should toggle your mute button, depending on your computer
Read more: Oscar 2018 nominations you can currently watch on Netflix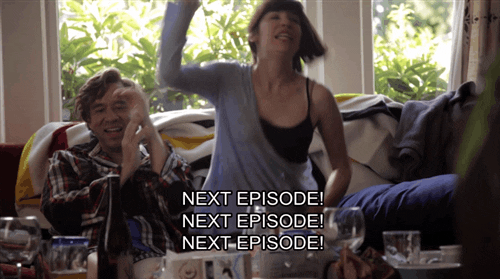 Save data
Can't live without Netflix even while you're on the move? Then download the Netflix app onto your phone or tablet, but be sure to check your settings before you run up a massive data bill. With the app, you can choose your Cellular Data Usage setting: Wi-Fi Only, Low, Medium, High, and Unlimited. Wi-Fi only keeps you from streaming when you're not connected to a Wi-Fi network. If you have unlimited data on your plan, go for Unlimited, which uses about a gigabyte of data every 20 minutes.
Create an offline streaming line-up
Netflix allows you to download shows and movies on most mobile devices. So if you're planning on travelling, or you just don't want to use data, save what you want to watch while you have a Wi-Fi connection by clicking on the download icon. You'll then be able to find it in the 'My Downloads' tab and watch it offline whenever you want.
Share your account and save cash
Save money on your streaming service by splitting the bill with family and friends. Netflix offers different streaming options:
Basic Plan: 1 screen plan SD (watch on 1 screen at a time, Standard Definition) for R129.99
Standard Plan: 2 screen plan HD (watch on 2 screens at the same time, High Definition when available) for R164.99
Premium Plan: 4 screen plan HD/UHD 4K (watch on 4 screens at the same time, includes High Definition and Ultra High Definition when available) for R199.99
Plus, you can have up to five different profiles on one account. Simply create an account, choose a suitable plan, set up different profiles (so that no-one interferes with each other's streaming habits), and split the monthly fee four (or even five) ways.
Read more: How to stream podcasts + shows you should listen to
HD = The best TV
If you've got an HD TV and have signed up for one of the Netflix HD plans, then make sure you're getting what you paid for. Got to the Playback settings to make sure you're streaming in HD. Many live-action Netflix originals are shot in 4K for optimum viewing pleasure.
If you own an Ultra HD TV, type "4K" or "HDR" in the search bar to see a full list of TV shows and movies available in 4K resolution and HDR, respectively.
Make sure your kids don't see something they shouldn't
When setting up a Netflix profile for your little one, be sure to set it as a 'Kid's Profile' so that you can rest assured that your mini-me will only be viewing child-friendly TV shows and movies. Netflix also let you go a step further by allowing you to choose between 'Little Kids Only' or 'Older Kids and Below' – the first option will make sure that no PG-rated content shows up on your child's profile.
You can also add PIN protection to certain shows and movies that you don't want your kids (from toddlers to teens) watching. You'll be able to activate PIN protection under 'Parental Controls' which you will find under the 'Settings' tab.