'Tis the season to keep kids entertained! Winter is probably the toughest season for parents around the country – besides having to keep your little ones warm and flu-free, you need to find things to do with kids in winter (especially during the three-week long school holiday).
Any parent will agree that children kept indoors with pent-up energy will only lead to frustration… for both parties. So we have once again searched high and low to find (what we think) are the best things to do with kids in winter around South Africa.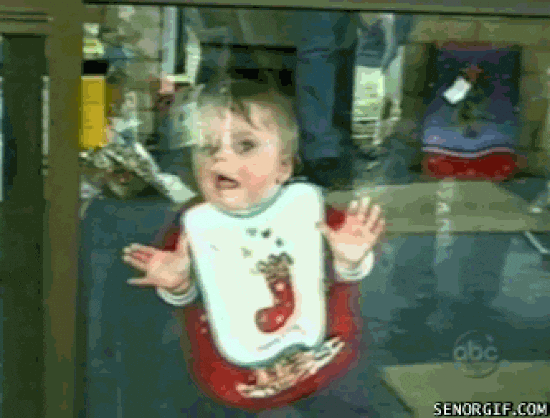 Johannesburg
1. Cedar Junction Theme Park 
This could be the FUN park of all fun parks. There are three train trips on the premises to choose from along with jumping castles and trampolines, jungle gyms, mini peddle cars, a bike track, soccer nets and netball poles. Kids (2 to 12 years), as well as grandparents (who are pensioners), get a discounted rate.
Find out more: cedarjunction.co.za; 082 766 2748 /065 826 8384
2. Honeydew Maze
Let the kids venture into the mazes and solve puzzles, quizzes and complete tasks to find their way out. It takes around 60 to 90 minutes to complete the giant maze, thereafter smaller puzzles and mazes in the courtyard can be tackled. It's great fun for kids and adults, so moms and dads can join in the fun too.
Find out more: honeydewmazes.co.za ; 073 795 2174
3. City Rock 
For some indoor fun visit the tallest climbing gym in Africa and have your children climb and clamber the walls for a few hours. City Rock has three climbing options for kids (over the age of 5). Parents can fill out the waiver form from the comfort of their home before rocking up (pun intended) at City Rock for an adventure-filled day.
Find out more: cityrock.co.za; 010 007 2732
Read more: The ultimate list of fun things to do in Johannesburg with kids
4. The Harties Cable
Take a trip up the cable car in Hartebeestpoort and marvel at the views while enjoying a packed picnic. The kids can run around the grass or spend time on the jungle gym in the Kidzone play area.
Find out more: hartiescableway.co.za ; 012 253 9910
5. Acrobranch
Have the kids swing from the trees at this adventurous park. Acrobranch offers kids and adults a unique treetop experience where you can move from tree to tree and tackle different obstacle courses under supervision.
Find out more: acrobranch.co.za ; 086 999 0369
Cape Town
1. Bugz Playpark 
Allow the kids to go wild in this colourful and exciting indoor and outdoor play park.  It is a kiddies wonderland that offers jungle gyms, slides, swings, playhouses, tree houses, a castle and obstacles to crawl under or climb over. What more could you ask for from a play park?
Find out more: bugzplaypark.co.za ; 021 988 8836
2. PlayDate SuperPark
Plan a play date and take your kids and friends out for a day filled with fun and adventure. The park has a 3D indoor maze, mini golf course and so much more for children (0-6 years of age).
Find out more: superpark.co.za
Read more: The ultimate list of fun things to do in Cape Town with kids
3. Clay Cafe
Perfect for a day out, the Clay Cafe is packed with creative experiences. It offers children and adults a place to create personal ceramic masterpieces. There are also great play areas for the children to enjoy.
Find out more: claycafe.co.za ;  076 810 5120
4. The Play Shed
This indoor play centre offers a bright, child-friendly environment to help parents and kids bond through playtime. It's a great place for children under 10 years to explore a double story jungle gym, along with a ball pond, slides and loads more.
Find out more: theplayshed.co.za ;021 801 0141 / 072 242 0263
5. Glowing Room 
For something different head to the Glowing Room where your mini golfers can hit a few balls on the 18 hole course. It's not just another mini golf course as this one is in 3D. The venue offers players 3D glasses that create striking 3D images from normal 2D images.
Find out more: glowingrooms.co.za
Durban
1. Groovy Balls Adventure Park 
Let your little adventurers experience zorbing, a sport involving a large transparent ball where they can run around a like a hamster inside an inner capsule and roll along the ground or downhill. Groovy Balls also has a Harness Zorb (dry ride) and Aqua Zorb (wet ride) which can be enjoyed with a friend.
Find out more: Groovy Balls Park; 084 330 3112
2. Sugar Rush Park 
This family-focused destination is a hit with the little ones and grandparents. It has everything from a play zone to a mountain bike track for kids and a trampoline park. There's also a spa you can book treatments at. No-one in the family (parents included) will be bored with a visit to Sugar Rush Park.
Find out more: sugarrush.co.za
3. Lucky Bean indoor and outdoor venue 
Known as the relaxing place for moms to meet and kids to play – this venue has an indoor play shed and a beautiful play garden for little ones to enjoy while moms catch up over a light meal and pots of coffee.
Find out more: luckybean.co ; 082 216 3892
4. Wet Rock Indoor Water Park Adventures 
Durban is probably the only place in South Africa where you can get away with swimming in winter. This indoor heated water park is the perfect winter warmer for the kids!
Find out more: wetrockadventures.co.za ; 087 288 4256 / 082 885 0155
Read more: The ultimate list of fun things to do in Durban with kids 
5. Durban Ice Arena
The Durban Ice Arena is the place to go for exciting recreational ice skating activities. Plus, it also has a 7m high rock climbing wall to keep the kids entertained for hours if they're not a fan of skating.
Find out more: durbanicearena.co.za ; 031 332 4597