Video streaming. All the kids are doing it. But what is it all about? And how can you get involved? We've compiled a basic streaming how-to guide to get you started.
Read more: How to stream podcasts and top shows you should start listening to today
What is video streaming?
Streaming (aka video demand) is the act of playing movies and series from your computer or TV without having to download the content directly to your device. It's a little different to the way television has worked in the past, because it uses the internet to provide you with access to an extraordinary amount of content that you won't get from your standard satellite bouquet.
How can I stream?
If you've got an internet connection at home, you're well on your way to streaming the latest series and movies. To get the very best out of your streaming service, you'll need a fairly zippy internet connection. We're not saying you need to tap into the underwater SEACOM cable directly, but you are going to need something much better than a dial-up modem.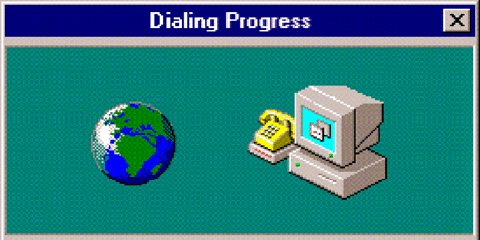 If you're not sure how fast your internet speed is, then visit Netflix's speed test site, fast.com. If your speed is less than 3Mbps (that's megabytes per second) you are going to struggle to stream a standard definition TV show or movie.
Get in touch with your Internet Service Provider (ISP) about what products are available in your area. Not sure what to ask for? The likes of Afrihost and MWeb have a very straightforward click-through quiz that helps you find the right products that best suit your internet needs (and budget).
Only want the best? Then head over to Netflix's ISP Speed Index and find out which ISP has got the fastest speeds. The list is updated monthly and will give you the best of the best as well as the slowest…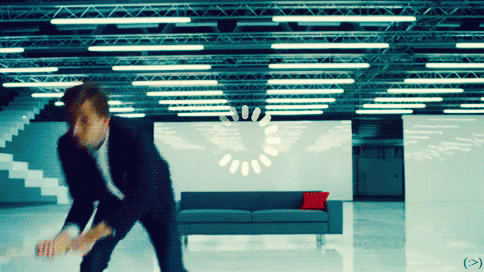 Read more: Did you know that you can delete messages on Whatsapp now?
Where can I stream?
Now that you're plugged into the world wide web, you'll be able to tap into various streaming services currently available in South Africa. To find out more about each streaming service, click on a link below or just keep scrolling:
It's undoubtedly one of the most recognisable names when it comes to streaming. From their humble beginnings as a DVD rental company, Netflix have grown to be one of the largest streaming services in the world.
Netflix has three different membership plans to suit any TV hungry household. The plan you choose will determine how many devices can stream Netflix content at once, and whether you can view in Standard Definition (SD), High Definition (HD), or Ultra High Definition (UHD):
Basic Plan: 1 screen plan SD (watch on 1 screen at a time, Standard Definition) for R99.00
Standard Plan: 2 screen plan HD (watch on 2 screens at the same time, High Definition when available) for R139
Premium Plan: 4 screen plan HD/UHD 4K (watch on 4 screens at the same time, includes High Definition and Ultra High Definition when available) for R169
If you're not a fan of commitment so early on in a relationship, then you can try out Netflix's free trial for a full month. No strings attached. As with all streaming services, you will need to hand over your payment details when you first sign up (even if you're only there for the free trial). If you're not happy after your first month, you can cancel it before you get charged for the second month of use.
And don't worry, they won't let you forget. Netflix is kind enough to send you a reminder email three days before your free month is about to end. If by the end of the trial period you're happy with the service, then you'll be billed once a month on the date you first signed up. Remember, this isn't like your cellphone contract – you can cancel any time you want.
Once you've signed up, you can click play instantly. Not sure what to start with first? Our team highly recommends Stranger Things, Love Sick, Vikings, Push, Somebody Feed Phil and Rita. There's also lots for the kids. You'll find the preschoolers' favourite Peppa Pig as well as Teen Titans.
If you're a DStv subscriber, you've probably heard of Showmax. This is the satellite provider's own streaming service that has a wide selection of content to choose from.
Showmax also allows you to try out their product for free for the first 14 days. If you decide after two weeks that you simply can't live without it, you can continue using the service for R99pm and can cancel at any time. You'll be able to register up to five devices on one account and watch Showmax from two devices simultaneously.
Are you a DStv Premium subscriber? Great news! You can simply link your account and you'll get access to Showmax for absolutely nothing. And if you're a DStv Compact or Compact Plus customer, you'll get 50 bucks off the Showmax subscription fee and only have to pay R49pm.
Did you miss out on The Handmaid's Tale while it was on DStv? You'll be happy to know that it's currently streaming on Showmax. We also love Fargo, Call the Midwife and Bates Motel. The team at Showmax have also been involved in producing some great local content from the hilarious Tali's Wedding Diary to the drama-filled Waterfront.
WATCH: Suzelle and Tali babes team up to DIY a wedding cake
Prime Video is Amazon's streaming service, and all you need to gain access is an Amazon account. Once you've signed up, you'll have access to Prime Video. There's a seven-day free trial so you can try before you buy.
After those seven days, you'll be charged $2.99pm for the first six months and $5.99pm thereafter. Much like all the other streaming services, you aren't locked into a year-long contract – you can cancel at any time. So, if during your seven-day trial you're not so keen on Amazon's offering, you can pull the plug before you start paying.
Not only does Prime Video allow you to stream TV shows like The Grand Tour, Parks and Recreation and The Night Manager, but you'll also have access to channels like HBO – the home of Game of Thrones and Westworld – Starz and Showtime. There's also a great selection of movies as well as kids shows like Shaun the Sheep and Bob the Builder.
Homegrown DEOD is hoping to make waves in the streaming world by not only offering viewers the chance to binge their favourite series, but to also stay current with their news channels like BBC World and Bloomberg Television.
For the sports fanatic, there's also a collection of sporting channels available including EDGEsport HD, FightBox and MOTORVISION TV. The On Demand section is where you'll find the latest TV shows and movies on offer.
What separates DEOD from a lot of other streaming services is its flexibility. There are seven subscription options available. Packages start at R5 for a day's access to the On Demand section and go up to R159pm for complete access to DEOD's streaming services.
So, if you're only interested in getting the latest news, then sign up for just R39pm. If you want to add some On Demand content to your news addiction, you can pay R99pm for both. It's entirely up to you. If you're not so keen on making a month-long commitment to the service, you can also rent the latest releases at just R30 per film, while older releases can cost as little as R18 a movie.
Not sure what to start with first? The Honourable Woman has got Maggie Gyllenhaal in it and we love Idris Elba in Luther.