Are you one of nature's procrastinators? According to Dr Nicola Bunting, author and life coach, there are two personalities that are prone to procrastination. These are idealists– people who want to do everything perfectly or not at all and enthusiasts– individuals who have the tendency to take on too much and become overwhelmed with everything that's on their plate. Dr Bunting explains that recognising the problem is the first step towards change. These 7 steps will help you  be well on your way to getting more done.
1. Break it down
Does the task seem so daunting that you don't know where to start? Tackle it in steps; does your garage need to be cleared-out? Start by bringing out one box at a time and sort through it in 20-minute slots. If there is something that you don't know how to do, try working out steps to find answers- internet research, asking friends or even professional advice are all good places to start. The avoidance factor is the first obstacle to overcome- and you've done it. Now that you know what you want to do, create a practical plan of action.
2. Do the worst thing first
Hit the hardest problem when your energy levels are highest. Procrastinate and the mere thought of it, whether it's an awkward phone call or just a ton of hard work, will sap your resolve and strength for other tasks. Where as getting it out of the way will give you a boost.
3. Reboot your day
Has your morning been eaten up with the demands and needs of others? Do you look at the clock and freak-out wondering how you will get everything you need to do, done? Try reassessing what you regret not tackling, then change your afternoon plans so that you can nail it.
4. Beat the clock
Set a timer or the alarm on your phone for 10 minutes and go flat out for that time. Having the time limit helps you get past that initial paralysis and gets you into the momentum of not procrastinating.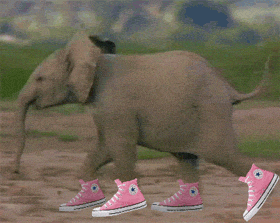 5. Invoke the pleasure principle
Even mundane tasks can be given a fun factor. Do a few simple stretches to wake your brain up, play some music or light a candle. Stick to one hour max and use that time as your 'admin night'. Adhere to this ritual so that you can associate it with a pleasant and relaxing experience.
6. Celebrate victories along the way
Promise yourself little rewards as you begin to get things done. Defrosted the fridge? Read through all your emails? Celebrate each step along the way- mini treats are a great motivator.
7. So what's holding you back?
Self-doubt is often the reason for endlessly procrastinating things that are important in life. But your dreams are to be taken seriously and you should take action to make them a reality. Ask yourself questions like:
-Have I set myself a clear goal?
-Do I have energy and drive to pursue this now
-Who will support me? Ensure there's a friend, coach or colleague to spur you on.