There's no doubt that you've heard about Bitcoin, cryptocurrency and blockchain, but what does it all mean? With the help of a couple of experts, we try to unravel the complicated world of cryptocurrency and answer the burning question: what is Bitcoin?
Read more: Investing for women — what you need to know
So, what are cryptocurrencies?
Cryptocurrencies are digital forms of money. Think of a cryptocurrency as a line of code that has been given a monetary value. This means that you can't physically pick it up like a R10 note or R2 coin and put it in your handbag. It only exists online in a digital wallet.
The first cryptocurrency, Bitcoin, was invented by Satoshi Nakamoto. No one knows who Satoshi is, whether they are male or female or if it was created by one person or a group. Their aim was to develop the first electronic cash system and they did just that with Bitcoin going live for the first time in 2009. Since then, a whole host of new cryptocurrencies have been added such as Ethereum, Ripple, Bitcoin Cash, EOS, Litecoin, Cardano… The list goes on.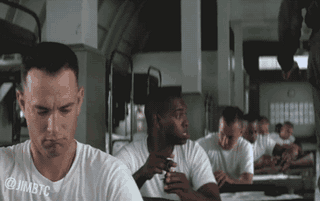 You'll often hear people refer to cryptocurrencies as 'decentralised' or 'deregulated' forms of money, because they aren't kept in a bank or controlled by a government.
Why should I be interested?
It's all everyone is talking about. If it's not the rise and fall of the Bitcoin price, it's the discussion about someone who knows someone who heard about a neighbour who became a multi-millionaire overnight.
Besides the skyrocketing price being all that everyone talks about at dinner parties and braais, it offers some interesting new developments in technology. All cryptocurrencies operate on a system called blockchain, which is a sophisticated way of completing and verifying transactions. It uses extremely complicated mathematical techniques to verify that a Bitcoin moved from one person to another. This means that when you buy or sell a cryptocurrency, you'll be cutting out the traditional middleman: the bank.
Read more: 10 of the best money saving (and money making) apps
How do I get my hands on a Bitcoin or piece of Ethereum?
There are two ways that people can get into cryptocurrencies, says Richard Green and Matt Kriel of Mr Crypto Technologies. The first is to become a cryptocurrency miner and mine for Bitcoins, Ethereum and the like. According to Matt and Richard, you would need to solve complicated mathematical problems using highly specialised computer software. If like us you already have a day job and can't be bothered to buy a super computer, then the other way of getting your hands on a cryptocurrency is to buy it.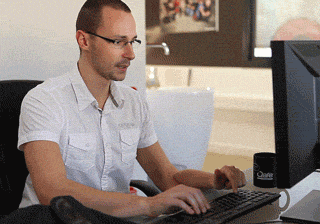 Read more: Why it's time to stop using the word 'busy'
How can I buy cryptocurrencies?
Bitcoin and Ethereum can be bought on the local exchange, Luno, says Brad Goldman, co-founder of Bitfund. "Using Luno you are able to make an EFT deposit and exchange those rands for cryptocurrencies very easily." Before you can start buying and selling cryptocurrencies, you'll need to create a Luno account, and verify your identity and address using various documents. Once all these formal boxes have been checked you can do an EFT deposit and start adding Ethereum or Bitcoin to your online wallet. You can convert your cryptocurrency back into rands at any stage and send the money back into your traditional banking account.
If you're not keen on the idea of buying your own Bitcoins, there are businesses out there who will help you make the purchase and manage these for you. Richard and Matt's company Mr Crypto Technologies and Brad's Bitfund are just two of these kinds of companies.
The methods in which you can buy or sell cryptocurrencies is growing with a company even offering an ATM-like service outside the Northwold Spar in Randburg. Vendibit have created an ATM that allows you to purchase various cryptocurrencies with rands.
Where can I store my Bitcoins?
The quickest answer is into an online wallet, but the technical one is that you never truly have a cryptocurrency in it. A wallet just stores and protects your balance; you are then able to access your wallet at any stage using your unique private key. There are a variety of wallets out there, but not all wallets have been made equal. Each of them comes with their own pros and cons.
Desktop wallet
You can download a desktop wallet programme to your computer. The plus side of this is that your wallet can't be accessed from any other computer. The downside? If your computer is stolen, gets a virus or is hacked, your Bitcoins will be lost forever.
Some examples of these desktop wallet programmes include Armory, Bitcoin Core, Electrum or Jaxx.
Hardware wallet
These come in the form of a hard drive or USB, and have been described as one of the most secure wallets you can get. When plugged into your computer, the device can perform cryptocurrency transactions, but once it's removed, your Bitcoins are then stored safely offline.
A hardware wallet is not your everyday USB that you find lying around the house or got given as part of a work gift. Trezor or Ledger Nano wallets have been modified to include additional security and can easily set you back over R2 000.
Mobile wallet
Much like a desktop wallet, this one lives on your phone and can perform transactions through an app. However, if your phone goes missing, so do your Bitcoins. Mobile wallets are also prone to hackers.
Electrum, Mycelium and Coinomi are just a few of the mobile wallets available.
Online or web wallets
These wallets store your cryptocurrency information on a cloud and allow you to access your wallet from anywhere making it super convenient. However, because its a website that holds all your information, you run the risk of you or the company being hacked.
Luno is one of the many web wallets out there.
Read more: 5 wealth-building habits every woman needs to know
What are the benefits?
Because cryptocurrencies are not run by any bank or government, the transfer fees are much lower, says Brad. "As a South African wanting to pay someone in America (or any other country) the traditional method would be to perform a SWIFT transfer. This transfer can take over a week in some cases and the costs are high (often over R200)." He says that transferring a Bitcoin would happen in a matter of seconds and cost a lot less than a normal bank transfer.
He also says that cryptocurrencies can be bought or sold by anyone. You just need an internet connection.
You also have complete control over your funds, so no government or financial institution can freeze your funds without your private key.
The other great thing is that cryptocurrencies are not tied to currencies like the dollar, pound or yen, and increase and decrease independently. "For example, bad news in South African politics won't lower the value of your Bitcoin," says Brad.
What's the downside?
If you've been following Bitcoin's meteoric rise and catastrophic dips in the news, then you'll know that it is volatile. And this applies to all cryptocurrencies. For example, in December 2017, Bitcoin sat at $17 900 before falling to $6 200 in February 2018.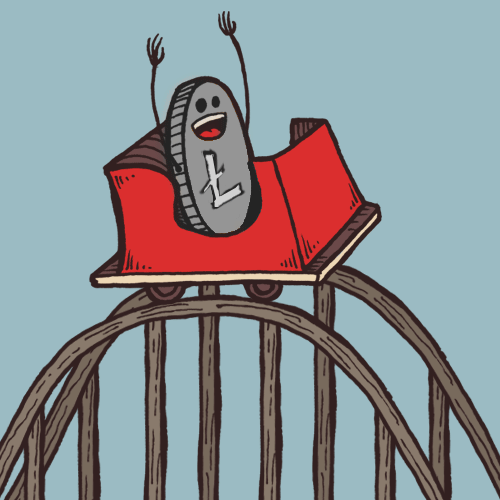 As cryptocurrencies have gained in popularity, more and more scammers and fraudulent currencies have moved into the industry. Brad says that it's important to do your due diligence before making your first investment.
If anyone gets a hold of your private key and takes your cryptocurrencies out of your wallet, there's no one to help you get it back. Because cryptocurrencies are not run by a central authority, there's no fraud centre who'll help you.
Disclaimer: Please be aware that any information presented in the story above is for informational purposes only and should not be considered as financial advice. Essentials magazine cannot guarantee any results that may be gained through the use of the information given. It is therefore strongly advised that no investment decision be undertaken without due diligence, research and/or consulting a financial advisor. Use of any of the information within the article and linked to other sites is purely at the person's own risk.