Don't let embarrassment stand in the way of answering your most-asked sex questions. We asked the experts to pull back the covers on these issues.
Here are answers to eight of your most asked questions:
Q I'm seeing a younger man and I'm worried about my, um… lack of flexibility. Any advice?
Dr Newson says, 'Be open with your partner and discuss any concerns- he might be as nervous as you are about your first time! Regular exercise, such as yoga or Pilates, can be very good for strengthening muscles and improving flexibility- it might even be something you can enjoy together. Our muscles tend to weaken as we age so it's especially important to keep strong and physically fit.'
Q I have bladder weakness, so just the thought of sex fills me with dread. Help!
Dr Newson says, 'Pelvic floor exercises are as simple as sitting comfortably and squeezing your pelvic muscles 10 to 15 times in a row. Over the course of a few weeks, build the repetitions and try holding the squeezes for longer. Also, cut down on caffeine and carbonated drinks, which can irritate the bladder.'
Q Can asparagus really boost your libido?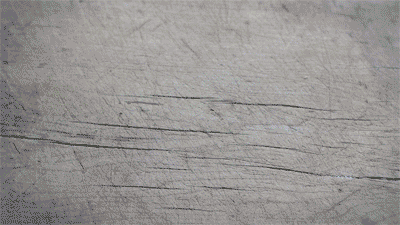 Newson says, 'Asparagus is healthy for many reasons: it's rich in vitamin B6, and folate, both of which can boost arousal and orgasm in men and women. It can also help stimulate histamine, a natural substance your body makes, which plays a role in sex as well.
VIa GIFY
Q Some of my friends talk about styling their hair 'down below' but I've never done that… should I do it?
Dr Newson says, 'This is a difficult question to answer as every woman feels differently about it! Certainly, it's more common these days for women to have waxing- or even dyeing- in various ways but it's a completely personal preference based on what you feel happy with.
Q I want more sex with my partner but our house is always busy.
Dr Newson says, 'Making time for just the two of you is important, even if it's during the day. An even better idea would be to spend the night at a hotel, for example- you're both more likely to be up for it if it feels like a special occasion.
Q I want sex with my husband, but I've put on weight and don't feel very attractive. I worry he'll be put off by what I look like.
Dr Newson says, 'You shouldn't feel inadequate, but it's a normal concern. It's important to talk to your husband about the way you feel, you might just find out that they struggle with the same fears too, or even more likely is that they're thrilled to be having sex with you.'
Q My partner wants sex all the time, but I hardly ever feel like it.
Dr Newson says, 'There are many reasons why libido can plummet. This could be related to your hormone levels. You should speak to your doctor about it.'
Q My partner and I (we are both in our fifties) have sex every day- is that too often? Friends say I'll hurt myself!
Relationship Counsellor Susan Hayman says, 'Of course, strenuous sex- like any strenuous physical activity- can do you harm, so avoid anything that actively strains you. If you suffer from heart problems, check with your doctor whether there's a reason you should be cutting back otherwise, go for it! It's great as exercise and for your mental wellbeing.'