Meeting new people (and potential partners) on social media platforms can be fun and exciting but trying to set up an online dating profile may be causing you to reconsider.
Read more: Tinder tips – The dos and don'ts of the popular dating app
We've come up with some helpful hints for those of you who are struggling to write a bio that somehow sums you up or select photos which show potential suitors all of your many different faces.
Check out our list of tips and advice for making your online dating profile attractive to potential matches:
Make a list
A great place to start is by writing a list of your personality traits, your interests and your hobbies. Then take the points that are the most relevant and use those in your online dating profile.
Don't just take the list and copy it into your bio; take those relevant, interesting points and turn them into a conversational paragraph or two. Make sure that it's easy to read as most people only spend a few moments looking at each profile.
Photo variety
Do you get annoyed by that old high school classmate who exclusively posts selfies? The same concept applies to online dating as no one wants to look at six photos of you pouting into your bathroom mirror.
The key is to use a variety of different photos to strike a balance between individual photos, group photos and action shots.
Pictures of you participating in a hobby or visiting an exciting location will not only make you more interesting to potential matches but will offer some fun conversation starters.
Keep it current
Yes, you did do cross country in high school but if you haven't gone for a jog in ten years, don't write about it in your bio. The same principle applies to photographs.
People viewing your profile want to know what you look like now, not how you looked back in university. It's false advertising and will be really awkward if you meet up with your date and they're expecting you to look completely different. You'd be just as upset if they did the same thing to you.
Try to only put information, including photos, hobbies and other personal information, on your online dating profile that is from the past two years.
Word choice
With a word limit, your profile bio can't be a novel so choosing the right words is key. Find a sweet spot between giving people a taste of your personality while maintaining a little mystery to encourage others to start up a conversation.
Read more: 13 questions to ask a guy on the first date
Avoid using negative statements such as 'I hate people that are lazy' or 'I only date men who have a six-pack'. This can make you seem rude and judgemental, scaring off possible suitors.
Try using positive language such as 'looking for someone who needs a gym partner'; you'll come across as more approachable while still stating your preferences.
Be honest
No one likes being lied to (or being told a half-truth) so make sure your profile gives people an honest idea of who you are and what you're looking for. This goes for your bio as well as photos.
Don't post a picture of the one time your friend dragged you on a walk and say how much you 'love hiking on the weekends' in your bio, if that's not who you are. If you prefer spending your Sunday on the couch binging Netflix, say so!
Be open about why you're on the platform and what you hope to get out of it. If you're looking for commitment, don't say you're okay with something casual.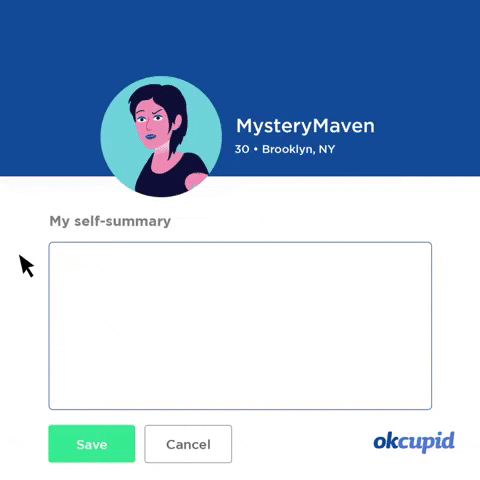 Get creative
Now it's time to have a little bit of fun and show off your personality.
Don't be afraid to be humorous in your bio but try not to go overboard with jokes.  You can even add some creative flair to your photos rather than using the standard group pose. Only do what you're comfortable with and what is appropriate for an online dating site or app.
Read more: Tinder fails – What not to do on dating apps from readers' personal experiences
Doing this will help your online dating profile stand out amongst the other generic ones.
Time to edit
Nothing deters potential matches like poor spelling (everyone should know the difference between 'their' and 'there').
Once you've finished filling out your profile, go through it carefully to make sure your grammar and spelling are correct.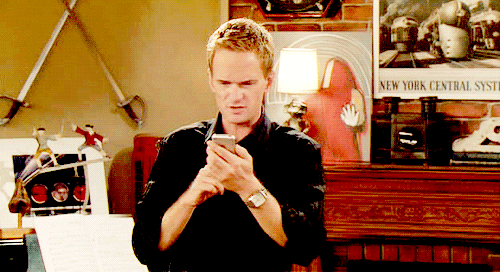 Phone a friend
You may think keeping your dating profile private is a good idea but having a second set of eyes can be useful as they can give you an outsider's perspective of who you are.
Choose a friend whose opinion you trust to look over your bio and photo selection, and ask them for some constructive feedback and ideas.
If you're looking for some inspiration (or just a good giggle), check out Vanity Fair's Tinder Takeover with Adam Scott: