Remember when your man's smile could make you weak at the knees? No? Then maybe you need to pencil in a date night for just the two of you…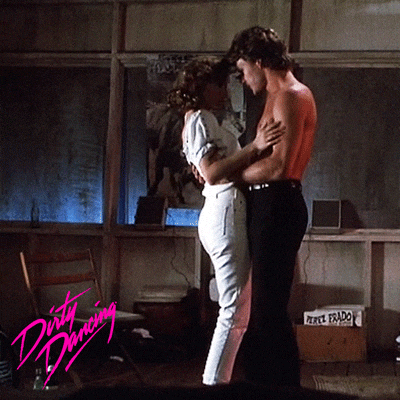 Can a date night really help revive a weather-beaten relationship? 
Well, research suggests that it could be the relationship cure-all for couples who have lost their mojo, and regularly working it into your schedule is apparently so beneficial that it even got the stamp of approval from the Norwegian government a few years ago, when married couples were encouraged to schedule regular date nights to try to curb the 40% divorce rate.
According to a new study by the Marriage Foundation, couples who have a date night once a month are 14% less likely to break up.
A new perspective on date night
In the early days of your relationship, your focus was on each other. But the longer you're together, the more your focus shifts. The reality is that, inevitably, the mundane eclipses the magic: the likes of parental duties, a shared bond, and even day-to-day household chores all sap us of energy – energy that was once reserved for your partner.
Read more: Funny dating disasters to lighten your mood
So, if it is being touted as a modern relationship saviour, then why aren't more of us enjoying regular date nights? Unfortunately, many of us find more reasons not to do it: excuses include that it's a luxury expense (actually, it doesn't have to cost a cent – check out these budget-friendly ideas) or that you simply don't have time (which usually comes down to making the time as opposed to having it). There needs to be an attitude shift: instead of viewing it as an unnecessary extra, rather see date night as a mutual willingness to make your partner, and your relationship, a number-one priority.
Experts say it's especially important to reconnect as a couple once you've had kids – research shows relationship satisfaction can decline twice as much for couples who have children, than for those who don't have kids. More often than not, it's so easy to reduce your partner to that of 'dad': the guy who arrives home from work and who can barely keep his eyes open long enough to force spoonfuls of mashed potato into a two-year-old.
Try out a date night yourself
According to a study carried out by the National Marriage Project at the University of Virginia, couples who spend quality time with their partner at least once a week were three and a half times more likely to describe themselves as 'very happy' in their relationship, compared to those who don't enjoy regular date nights.
Read more: The relationship secret you NEED to know
The date night plan
The date night rules are simple: just the two of you, no kids, no conversations about school fees or lost Tupperware lids; just time to enjoy each other's company. Date night has less to do with what you actually do, it's about the state of mind you're in, so no distractions. What the night entails is up to you – it could be a candlelit supper at a restaurant, a game of Scrabble at home, or an afternoon of tandem skydiving (it doesn't have to happen at night, either!).
Really battling to align your schedules? Spending just 10 minutes a day together could be just as beneficial – it could be as simple as skipping that series episode so you can spend a few moments catching up with your partner at the end of the day.
The date night rules
https://giphy.com/gifs/tiffany-rules-3o7aTkjnoAzNaxPes8
Put your phone away. Even if you're just Instagramming your meal or he's checking the latest rugby score, it's rude, and is likely to rile up your partner. They want your undivided attention.
Now's not the time. Don't use this time as your chance to bring up something that's been bothering you all week, or to remind him that he hasn't phoned the electrician yet.
Don't talk about the kids. The night is about the two of you and your relationship. Put yourselves first and don't feel guilty about it.
Touch each other (and no, we don't mean like that – although that's encouraged, too!). Simply holding hands or hugging can help to reinforce your emotional – and physical – connection.
Plan ahead. Ask a family friend, the grandparents, or fork out for a babysitter. Alternate where possible so no one feels like you're taking advantage, and give a heads-up with plenty of notice. Schedule date night into your diary as if it was a non-negotiable meeting – and no backing out, either.
Do something you'll both enjoy. If he hates chick flicks and you can't stand The Keg, don't do either. Try to find a middle ground and keep it interesting: don't go to the same place all the time and no 'kid-friendly' spots!
Date night tips
Your date night doesn't have to cost much (or even anything). Try one of these fab ideas:
Play a game from your childhood – Monopoly, table tennis, miniature golf, or get out the kids' Xbox!
Download the Skyview app (free for iOS/Apple; Android) and go stargazing in your garden.
Make something together – it doesn't matter if it's a pizza or a dream board.
Here are 10 date night ideas for you to try at home.
Still stuck? Check out datenightsa.co.za for loads of ideas, from picnics to paintball.